This article is more than 1 year old
Video captures camera-capable iPod Touch
Set for 7 September unveiling?
The iPod Touch looks set to gain a camera, if a recently leaked video is to be believed.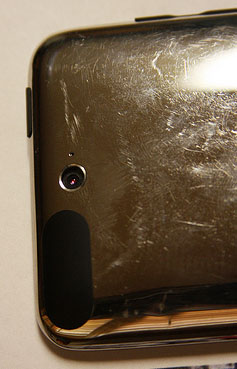 Click for video
North American shock-jocks Steve Covino and Rich Davis - reporters of "dude culture", apparently - recently posted a video to their online blog, which they claim shows a third-generation iPod Touch fitted with a rear-mounted camera.
It's been claimed for some time by a variety of moles that the next iPod Touch will sport a camera. Chinese sites have shown mock-ups of new Touch cases that include a hole on the back for a camera lens.
The model shown in the video – sent in by a dude culture fan – appears to be a pre-production third-generation iPod Touch, as it isn't fitted with a front cover. This allows the video's demonstrator to lift up the Touch's screen, it's worth noting.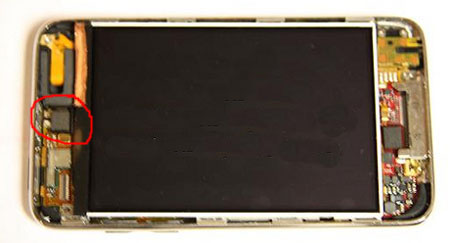 Is that a CMOS sensor we spy?
But is the gadget real? Well it certainly looks the business. The demoed model could be a non-functioning demo unit, though, because the video doesn't actually show the model's camera being used in real time.
A selection of still images also show the unit with a smash screen, and with various parts of the front and back cover lopped off. ®