This article is more than 1 year old
Leica unwraps £16k, 32Mp camera
2000 pixels per Pound
Twelve megapixels is fine for your average Joe photographer, but if you've got £16,000 to burn then feast your eyes upon the Leica S2 – which boasts a whopping 32Mp sensor.
The S2 has the look and feel of a traditional 35mm SLR camera, but the camera's internal signal processing can detect and eliminate annoying layered moiré effects to ensure you always take full advantage of the masses of megapixels available, according to Leica.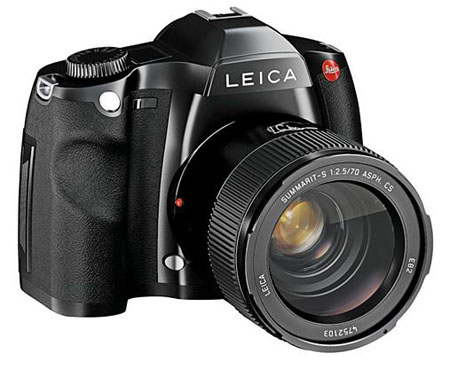 Leica's S2: pricy, but powerful
Inside the S2 lurks Leica Maestro image processing chip and an additional camera control processo. The combination delivers "exceptional processing power".
For example, the camera has a top image capture speed of 1.5fps and the ability to simultaneously save RAW files onto a CompactFlash card and JPEGs to an SD – the S2 has slots for both memory card formats.
Transferring images off the S2 shouldn't be a problem, because it also has USB 2.0 and HDMI ports.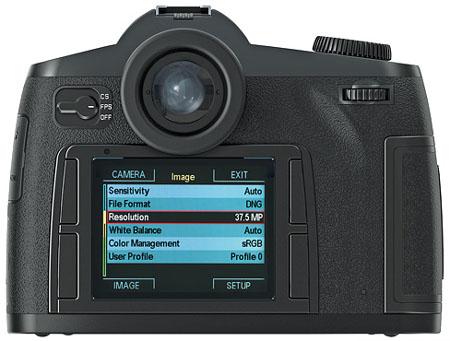 Sapphire-coated display, anyone?
Images can be reviewed on the S2's 3in display, which has been coated with an abrasion- and scratch-resistant coating. The camera's entire 160 x 120 x 80mm body is constructed from robust magnesium, which Leica has covered with a leather-look finish that should help you hold onto the expensive camera.
The Leica S2 is available from October, priced at £15,996 ($26,283/€18,624). You can also opt to have the S2's display decked out in "highly scratch-resistant… sapphire glass", which will push the cost up to over £19,000 ($31,219/€22,121). ®