This article is more than 1 year old
Sony reveals slim PS3, drops price
Slinky fall debut planned
After months of rumors, leaks and internet fakery, Sony has finally conjured the details on a new slim version of the Playstation 3 and price cuts on existing models.
The sleeker PS3 will hit stores September 1 for $300 in North America, Europe, and Asia. Sony also announced it will drop the prices of current 80GB and 160GB models to $300 and $400 respectively, beginning August 18.
Sony's trimmed-down PS3 will include a 120GB HDD in a package approximately two-thirds the size and weight of the original 60GB PS3 model. Power consumption has also been cut to two-thirds courtesy the console's redesigned processors, cooling unit and power supply.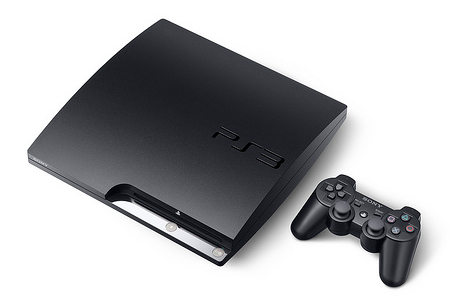 Sony's beach bod PS3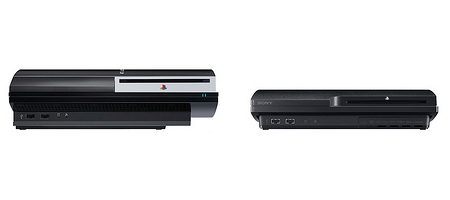 The old model (left) versus the new (right)
The slim PS3 is powered by a new 45nm version of the Cell processor, which retains the speed of the old 60nm. Improved power efficiency will make for a quieter system with less fan noise, according to Sony.
Along with internal tinkering, the company is also ditching the console's old Spider-Man logo for a new rounder PS3 moniker engraved on the surface of the new system. ®