Soviet military-surplus manned spacecraft to fly again
Company acquires armed orbital stations, capsules
---
A company with a former NASA astronaut among its management says it has acquired several Cold War era Russian ex-military spacecraft and stations. The firm intends to refit its "Almaz" reusable capsules for commercial manned operations in orbit.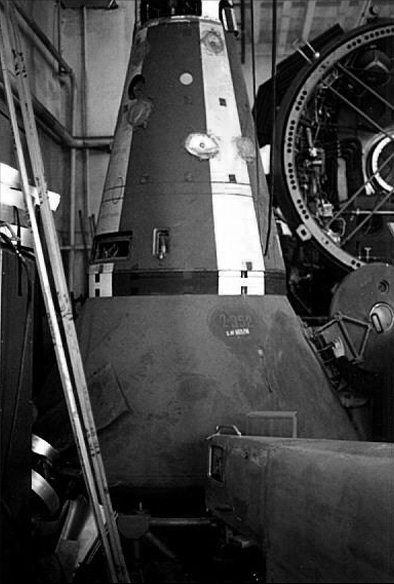 What the Soviet space-recon force rode in.
The new Isle of Man headquartered corporation is called Excalibur Almaz (EA), and is headed by former NASA legal consultant and space biz kingpin Art Dula. Among the company's vice-presidents is ex-NASA astronaut Leroy Chiao, a former commander of the International Space Station and veteran of both Shuttle and Soyuz missions. In addition to his job at Excalibur Almaz, Chiao is currently serving on the Augustine panel formed to advise President Obama on the way ahead for NASA's manned space programme.
According to an announcement issued yesterday by EA:
EA has ownership of several Almaz spacecraft, including reusable reentry vehicles (RRVs) and space stations.

EA will tailor space missions to accommodate customer objectives including exploration, cargo transportation and experimentation.