Global Gaming Factory X (GGF) hopes to transform millions of file-sharing freeloaders on The Pirate Bay into upstanding customers by letting copyright owners remove content or authorize files and receive compensation.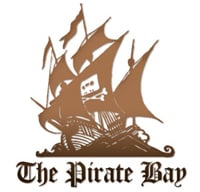 Prospective owner GGF has announced initial plans in its $7.8m venture to steer the notorious BitTorrent tracker into a non-criminal enterprise without causing users to jump ship en masse. The Swedish company decided to acquire TPB in June, and shareholders will vote August 27 whether the deal will go through or not.
The company eventually hopes that license holders get paid for allowing their content on the website, while charging users a monthly fee for access. Users will alternatively be able to earn credit for hosting and seeding files, according to GGF.
But until such pacts can be signed, the company intends to implement a system where copyright owners who spot infringing content can either leave the content on the site and receive unspecified compensation or request to have it removed. The catch is that copyright owners will have to identify the content themselves or it will remain available. GGF's plans will launch August 27, assuming the acquisition is approved.
GGF said talks with entertainment industry representatives indicate the majority of content won't be stripped from the site once the complaint box opens. The company obviously will have a difficult task ahead of it satisfying two audiences with very different self interests: copyright owners could simply begin removing content rather than dealing with the website, and paying customers who could be left with no reason to stick around.
And while TPB currently has a considerable audience, they aren't exactly known for embracing a pay-structure for digital goods and services. If users bail when the site turns legit, there's little reason for copyright owners to strike a deal.
And as seen time and again, it's all too easy for users to simply move on to the next file-sharing site du jour. ®