Canon unveils pro- and family-oriented HD camcorder pair
Two Legrias to stand on
---
Still images bore some people to tears, so Canon has unwrapped two HD-capable Legria camcorders for them.

Canon's Legria HF21 (left) and HF S11 camcorders
The HF S11 and HF21 can both capture full 1920 x 1080p HD video, but Canon has positioned the S11 as a "pro-level" flagship camcorder and the less feature-rich HF21 as a family-oriented model.
Nonetheless, the two Legrias do share some similarities. For example, each features an internal 64GB Flash memory and image stabilisation technology. The pair can also be used to capture video in low-light conditions, Canon said.
Video Snapshot mode – included on both models – allows four second clips to be captured at the touch of a button, literally. Canon stressed that the clips can then be easily sorted into a single film and given a background score.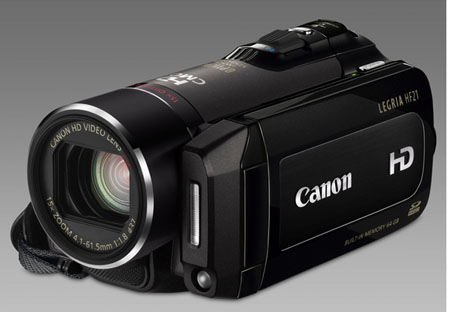 The HF21 is Canon's HD camcorder for the family-friendly market
Where do the two Legrias differ? The S11 has an 8Mp image sensor and 10x optical zoom, but buy the HF21 and you will only get a 3.3Mp sensor. The latter does have a 15x optical zoom.
To make the S11 appeal more to pros, the camcorder comes with a full range of shooting controls for manual adjustment of the focus, exposure and audio levels.
The HF21 is designed to be easier to use, Canon said, so you don't get the manual controls. However, the camcorder can detect up to 35 faces or be used to track a single face within a crowd of people.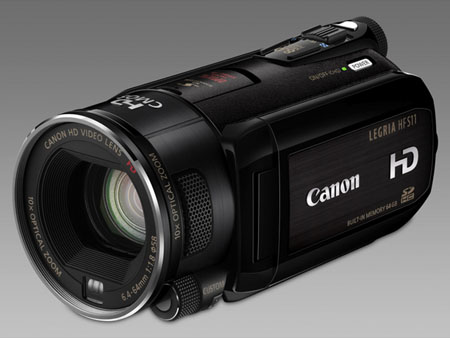 Pro-users will appreciate the HF S11's 8Mp sensor and manual controls
Canon's Legria HF S11 and Legria HF21 will both be available in the UK next month, but prices haven't yet been released. ®