Trading in The Pirate Bay bidder stopped over deal funding
Ground laid for clone attack
---
Less than a week before Global Game Factory X (GGF) is due to purchase The Pirate Bay, the deal appears to be spiraling rapidly towards Davy Jones' locker.
Swedish stock market authorities have halted GGF trading on suspicion the company doesn't have enough money to close the deal.
The stoppage came as an anonymous TPB user backed up the site's entire 900,000 file database into a single 21GB torrent file and uploaded it to the website.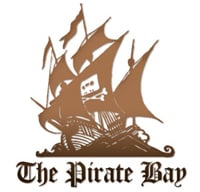 Swede stock exchange AktieTorget announced Friday that GGF has failed to confirm its financing for the 60m kronor ($7.7m) acquisition of TPB as part of a customary market monitoring procedure.
AktieTorget said in a statement, we translated: "Global Gaming Factory has not submitted information to show that the whole amount is ensured. AktieTorget found that the conditions for the effective trade does not exist and decided to stop the trade in the company's shares until the information requested is submitted."
AktieTorget adds that the halt to trading is not related to its current investigation of GGF for insider trading. GGF stock was halted earlier this month after unusually large trading volumes made the company's stock price jump a week before the planned TPB acquisition was announced.
The Pyrite Bay
The actual value of TPB, meanwhile, will have come into question following the news that a 21GB working copy of the entire site has been created and posted to the service.
"I suppose I wanted us to have assurances," the anonymous user who made the copy told TorrentFreak. "If the TPB deal disappoints us, we can just put it up again."
Such a database could allow hundreds of TPB clones to pop up over the internet with little effort. Indeed, TPB copies have been already been spawned as of this publication.
GGF intends to transform TPB by signing licensing deals with copyright holders. The company will charge TPB users monthly fees for access to the website. Users will also be able to earn credit for hosting and seeding files. Many TPB freeloaders are unsurprisingly opposed to torrent levies, and a prevalence of perfectly free TPB clones available would make abandoning the website a no-brainer. ®