Leccy Tech Tesla has published some glossy shots of its upcoming Model S saloon caressing the tarmac.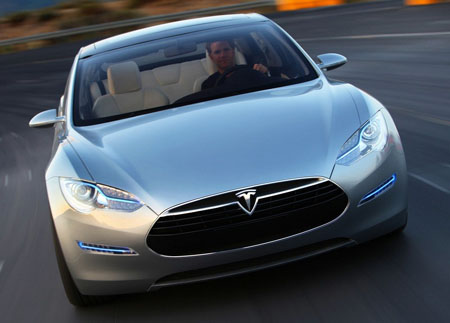 Tesla's Chief Designer tearing up the tarmac
The images are the first of the Model S to have been shot at speed and in natural light, circumstances that certainly seem to suit the car's aesthetics.
The lucky so-and-so behind the wheel, we should point out, is none other than Tesla's Chief Designer - Franz Von Holzhausen.
Tesla's Model S snaps also stick two fingers up at fellow California-based e-car firm Fisker, which recently put its leccy four-door Karma through its paces at the the infamous Laguna Seca race circuit.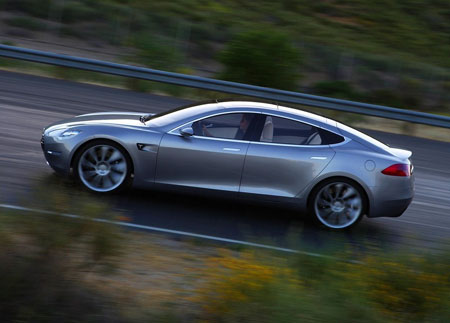 Model S production will start in late 2011
Despite the fact that Tesla still needs to build a Model S production factory, the firm's planning to have the car in production by the end of 2011.
For a starting price of $57,400 (£34,700/€40,300), buyers will get the basic Model S and a battery pack capable of carrying you for 160 miles. More capable battery packs will be available, Tesla said, increasing that range to either 230 or 300 miles.
The basic Model S will have a top speed limited to 130mph and should be capable of achieving 0-60mph in under six seconds.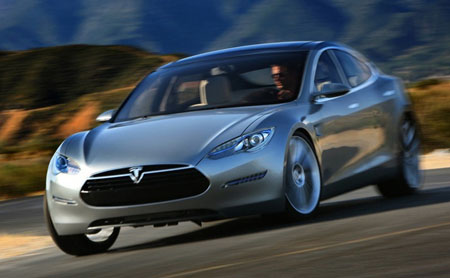 A sporty Model S will also be made
Tesla also plans to make a sport version of the car that will be capable of getting to 60mph in "well below" five seconds. ®