This article is more than 1 year old
Panasonic Lumix DMC-TZ7
Compact super-zoom with HD video
The DMC-TZ7 is well made, with a metal body that feels both classy and solid. On the top you'll notice a stereo microphone, and Panasonic has included Dolby Digital Stereo Creator – a space saving codec – and a wind cut filter. At the side is a flap covering a mini USB port for AV and PC connections, plus a mini HDMI port. As per usual, Panasonic does not include an HDMI cable.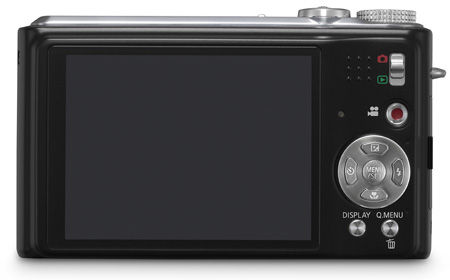 Big screen, solid, metal body, but still quite compact
At the back is a 3in LCD screen composed of 460,000 dots – the PowerShot SX200 IS's 3in screen only has 230,000 dots. Underneath is a flap hiding the lithium-ion battery and SD/SDHC/MultiMediaCard slots. Although it's not the smallest compact around, the DMC-TZ7 is still fairly dinky, especially when you consider what's packed inside it. Measuring 103.3 x 59.6 x 32.8 mm and weighing around 230g with battery and SD card, it's certainly compact enough to put in a large pocket or a small bag.
A quick rundown of other features includes Panasonic's Venus Engine HD imaging chip with twin processors. The image resolution range is from 3648 x 2736 to VGA, a shutter speed range of 8-1/2000sec with Starry Sky mode offering long exposures at 15, 30 and 60 sec. Featuring a high sensitivity setting of 1600-6400, the normal ISO range operates between 80-1600.
The DMC-TZ7 can deliver continuous shooting at 2.3f/s at maximum resolution, up to five frames maximum, plus high speed burst modes at 6f/s and 10f/s. There are 27 scene modes for still images including portrait, panorama and baby, plus 15 scene modes for movies, including portrait, underwater and film grain. Useful for zoom shots is the Mega OIS image stabilisation system that can work continuously or just at the moment of capture.
Last, but certainly not least, is the DMC-TZ7's Face Detection system. It also includes face recognition technology and you can register up to six faces with the camera, and they will always have priority in a shot. You can even assign birthdays to the faces, and if any of your subjects are under three, the DMC-TZ7 automatically reverts to baby mode when taking their shot – recording details of the child's current age in the metadata. It's a smart system, but a shame that Panasonic hasn't followed Canon's lead by linking the face detection system to the self-timer.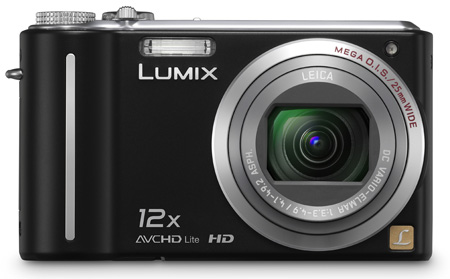 Intelligent Auto mode has limited customisation
In terms of handling, there's a lot to like – and a few things to dislike. Power on is from a sliding switch and the DMC-TZ7 takes around two seconds to get ready for action. A large mode dial offers Panasonic's Intelligent Auto – a sort of auto mode on steroids. In this mode, the DMC-TZ7 takes care of everything including focus, exposure, white balance, ISO, Face Detection/Recognition, image stabilisation system and decides what scene you're shooting. Only a few parameters, such as picture size and burst mode, can be operated by the user.