The high speed burst mode captured fast moving objects with ease and can record up to around 100 frames. The only penalty is a smaller file size and thus, a lower resolution. We weren't so impressed with panorama mode, which doesn't offer in-camera stitching, but photo stitching software is supplied, and it was hard to align the frames accurately.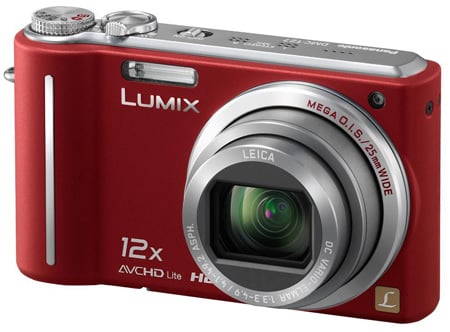 A Windows app is included for AVCHD video and Apple's latest iMovie can import this format from the camera
Both movie formats produced good picture quality in HD mode, and although there wasn't much to choose between MJPEG and AVCHD, we felt the latter had the edge in terms of clarity. The only complaint about movie recording was that zooming was slow, and the continuous AF system was sluggish, taking its time to lock onto a moving object. However, despite us taking dozens of shots and a fair bit of video footage, the battery held up well.
Verdict
Even if you're not interested in taking movies, the rest of the DMC-TZ7's features – coupled with its performance – make this camera well worth the money. If we had to choose between this and the PowerShot SX200 IS, it would be no contest – the Panasonic gets our vote, and not only because it's roughly £60 cheaper. If you are looking for a compact camera to take along your travels or simply want one that is a cut above your average compact, then the DMC-TZ7 should be near the top of your list. ®
More Compact Camera Reviews...

Nikon
Coolpix S630

Canon
Digital Ixus 95 IS

Samsung WB500

Panasonic Lumix
DMC-FS7

Panasonic Lumix DMC-TZ7
Easy enough to use for novices, with enough depth to keep the enthusiast happy, and a great lens to boot.