This article is more than 1 year old
Mac OS X Snow Leopard First Look
Our initial impressions of Apple's new baby
Services
Services is a venerable IPC feature from the NeXT days that's never really been pushed very hard with Mac OS X - people are amazed to discover, for example, that for years you have been able to Bluetooth a file from the Finder, with just one keyboard shortcut. This is a system default and no faffing is needing.
In Snow Leopard, Services have had a long-awaited overhaul. As with the Dock, there's been more rationalisation. The naked Services menu is exactly where it was, but it now looks like this, illustrated here with a text file selected: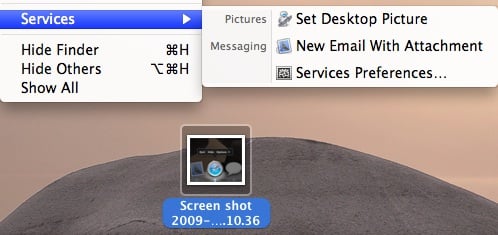 The new-look Services menu
Icons provide cues, and the entries are categorised. You can attach Services to right-click contextual menus too.
The old Keyboard preferences pane has been tweaked to allow you to choose which Services to activate. It stops the Services menu piling up with junk, such as trialware you forgot you had.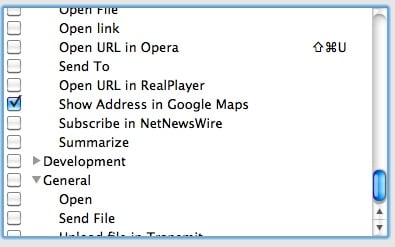 Choose which services appear in a context menu
Mac OS X's hidden gem, Automator, has been spruced up in Snow Leopard. Apple now offers more starting points for scripts, but I mention it here because it can be used to create Services of your own.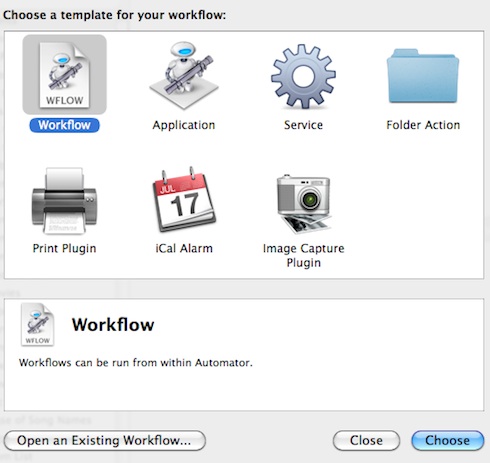 Automator has an improved welcome screen