This article is more than 1 year old
Nokia announces Linux-based smartphone
But insists the N900 is an internet tablet'
Nokia has launched what it calls an "internet tablet", though the device's size, shape and set of features will seem to many to put it slap bang in the smartphone category.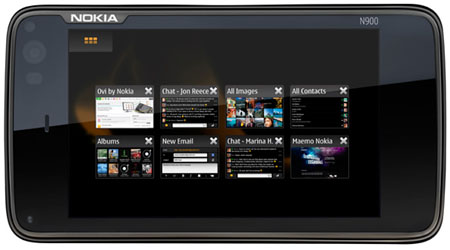 Nokia's N900: internet tablet or smartphone?
The N900 – which leaked out earlier this week – runs Maemo 5.0, a Linux-derived OS that the firm has installed on its previous internet tablet devices and which, it has been claimed, could replace Symbian as Nokia's high-end smartphone operating system.
Nokia steered clear of a flat denial on plans to replace Symbian with Maemo on its smartphones, stating instead that Maemo merely "complements Nokia's other software platforms, such as Symbian".
Designed to deliver "computer-grade performance in a compact size", the N900 features an ARM-based Cortex-A8 processor and up to 1GB of application memory, Nokia said. User-accessible memory tops out at 32GB, but is expandable to 48GB using Micro SD cards.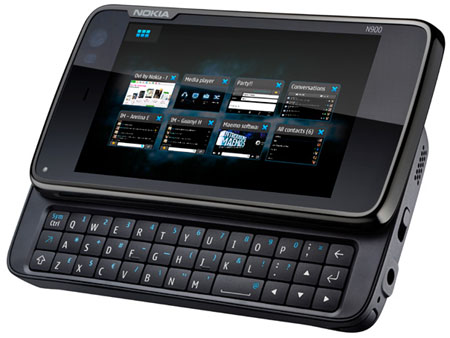 Users get up to 42GB of storage and Wi-Fi support
Maemo allows users to have "dozens" of application windows open and running simultaneously, Nokia added, all of which are accessed and manipulated using the N900's touchscreen display and slide-out Qwerty keyboard.
Able to support wireless web speeds of up to 10Mb/s HSPDA 3G - 2Mb/s HSUPA - the N900 can also access the web over a Wi-Fi connection. In case you thought the cellular radio was for data only, the N900 will apparently let you make and take voice calls, and send and receive texts and MMS messages. It also has a voice-call... er... webcam.
The phone's web browser is still somewhat of a mystery, but Nokia said that it's based on Mozilla technology. Adobe Flash 9.4 is also supported.
The N900's other tech treats include Assisted GPS, an FM transmitter and a 5Mp camera.
Nokia will display the N900 at its annual conference next week. The smartphone... sorry... internet tablet will be available to buy in as-yet unspecified selected markets from October. ®