This article is more than 1 year old
Sharp intros 5in ARM-based netbook
Ubuntu Linux on board
Asus may not be so keen on ARM-based netbooks, but Sharp certainly is. Today, it launched the PC-Z1 Netwalker, a weeny netbook based around a 5in display and Ubuntu Linux and an ARM Cortex A8-derived CPU.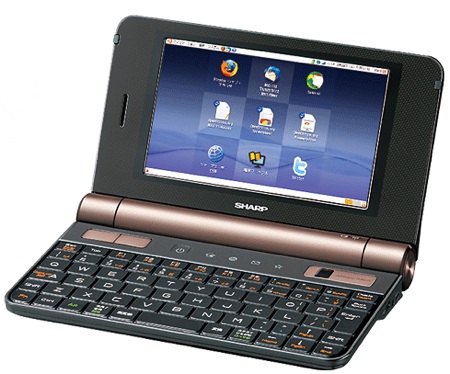 Sharp's PC-Z1 Netwalker: 5in netbook
Smaller than your average netbook, the PC-Z1 measures 161.4 x 108.7 x 19.7-24.8mm and weighs 409g. The size is defined by the keyboard rather tha the 1024 x 600 display, but the keys are still dinky, with a 14mm pitch.
The screen is touch-sensitive - the unit comes with its own stylus - and there's an optical pick-up that works like a trackpad.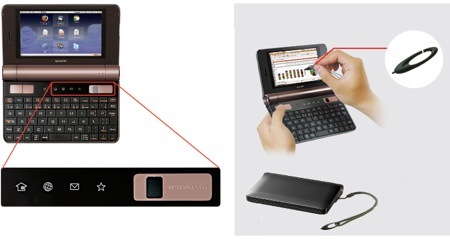 An optical trackpad complements the touch-sensitive screen
The operating system has been tweaked by Sharp from Ubuntu 9.0.4 for ARM - the processor is a Freescale i.MX51, presumably running at the stock frequency of 800MHz. There's 512MB of memory built in and 4GB of Flash, 2GB of which is free for the user's data. You can add more through the Micro SDHC card slot.
Connectivity is limited to 802.11b/g Wi-Fi, a regular-sized USB 2.0 port and a mini USB port.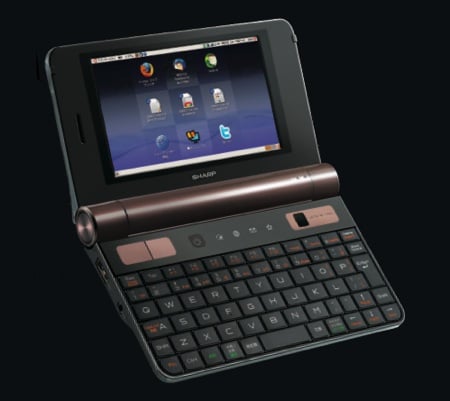 The OS is a modified version of Ubuntu
Bundled apps include Firefox, Thunderbird, OpenOffice, Adobe Flash Lite and other Ubuntu-sourced utilites.
Sharp claimed the PC-Z1's battery is good for ten hours' runtime.

There's the inevitable choice of colours
White and black versions of the PC-Z1 went on sale in Japan this week. A red version is due in October. There's no word yet on international availability. ®