This article is more than 1 year old
Hitachi factories punch out 500GB, 7200rpm laptop HDD
Built to Trusted Computing Group's Opal standard
Hitachi's hard drive division has begun shipping - in "limited quantities", mind - a notebook-oriented 3Gb/s Sata HDD with a raw capacity of 500GB and a spin speed of 7200rpm.
Like past TravelStar drives, the new 7K500 incorporates automatic data encryption. Hitachi said the drive is one of the first mobile drives to be compliant with the Trusted Computing Group's Opal security specification, an open standard designed specifically to help protect data on laptops. The spec was released in January 2009.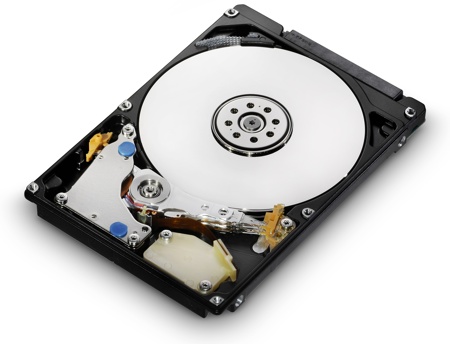 Hitachi's 7K500: opalescent
Opal provides a secure boot capability - pre-boot authentication - as well as protection of user data from compromise due to the loss, theft, repurposing or end-of-life of the storage device, the TCG said.
Hitachi also said the drive consumes no more than 0.7W at idle and 1.8W during read and write operations, making it a handy way of gaining the benefit of the higher rotational speed over a 5400rpm drive - the typical speed for laptop drives - without incurring a battery life penalty.
Travelstar 7K500 will begin shipping in volume later this month at a range of capacities, including 120GB, 160GB, 250GB, 320GB and 500GB. Prices were not disclosed. ®