This article is more than 1 year old
Blu-ray Disc players: Sony adds Wi-Fi...
...while Samsung throws in YouTube and MKV support
IFA Samsung is to add YouTube video viewing to its Blu-ray Disc player line. Sony, on the other hand, is adding Wi-Fi to its new players.
At the IFA show in Berlin today, Samsung showed off players running the new service, which goes live today and is accessible from Samsung players connected to the internet.
Samsung said "all new" players will benefit from the new feature. A firmware update will be required for older models, and it will be posted shortly.
The update also adds support for playing back MKV files. Samsung Blu-ray Home Cinema Systems will get the firmware tweak in Q4.
Sony's two new players, the BDP-S560 and BDP-S760, both incorporate Wi-Fi pick-ups for their network connectivity. Traditionally, BD players have featured Ethernet ports for networking - not always the most convenient form of network connectivity for the home. Some BD players have come bundled with USB Wi-Fi adaptors.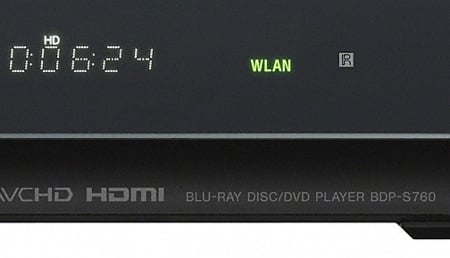 Sony's BDP-S760: Wi-Fi networking built in
Sony's players use 802.11n and incorporate DLNA support to let them play a range of content from servers plugged in to your wireless LAN.
The BS-S760 comes equipped with what Sony called an "HD Reality Enhancer", which "smooths the image tone and reduces picture noise to create a highly realistic display". Sony's Super Bit Mapping technology, originally developed for audio but here extended to video, "ensures incredibly natural colour reproduction", Sony promised.
The machine also mixes down multi-channel sound into a stereo signal that's pumped out through its headphone socket.

The BDP-S560: DLNA support on board too
Both players use Sony's PlayStation 3-derived XMB user interface and offer 1080p output through HDMI - they'll upscale your DVDs too.
There's no word yet on pricing or availability for the Sony players. ®