This article is more than 1 year old
Sharp launches ultra low power LCD TVs
Less than 89 Watts
IFA Sharp has launched what it has claimed are the world's least power-hungry LCD TVs.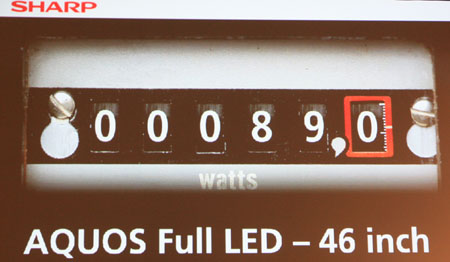 Sharp's 46in Aquos is a low power user, apparently
Many telly manufacturers, such as Samsung, are currently switching their focus to LED backlighting technology, and Sharp is no exception.
The firm's LE700E and LE600E Aquos TVs feature "white full LED backlighting", the firm said, allowing both 46in models to consume just 89W of power. The 52in models use "less than" 100W.
Sharp forecast that 41 per cent of LCDs sold in 2013 will feature LED backlighting technology. Demand for greener sets will also contribute to the growth of LED-based TVs, Sharp said.
Both 1920 x 1080p Aquos TV ranges will be available in 32, 40, 46 and 52in panel sizes and offer a 2,000,000:1 contrast ratio, together with a "constant screen illumination" of over 90 per cent.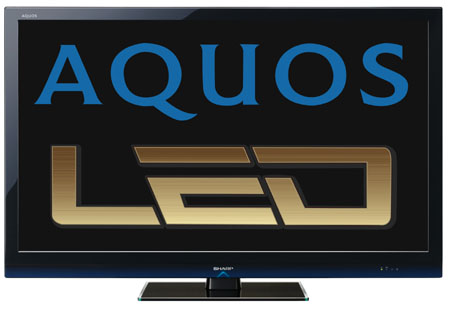 LED lit LCD look set to take over, Sharp's hinted
However, it's worth noting that both Aquos ranges only sport a 100Hz refresh rate, which is quite slow considering that Sony's MotionFlow Bravia TVs already operate at 200Hz.
Prices for the Sharp Aquos range will range from €899 (£644/$1324) for the 32in LE600E to €2299 (£1647/$3385) for the 52in LE700E. UK launch dates or prices haven't been announced. ®