This article is more than 1 year old
Sony shows off triple-tuner HD TV
First Freesat-friendly telly too
IFA Sony has introduced a stack of Bravia HD TVs - including its first telly with a built-in Freesat tuner and another that can handle feeds from satellite, terrestrial and cable sources.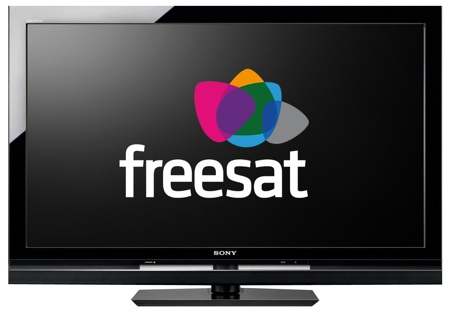 Sony's Bravia W5810: Freesat tuner built-in
The Bravia W5810 is the Freesat-specific models, packing a DVB-S2 tuner and Full HD resolution panel. It sports a 100,000:1 contrast ratio and digitally ups the source 'frame rate' to 100Hz. It can display Blu-ray content at cinema-rate 24f/s.
Sony also launched a Freesat-less version of the W5810, called the W5800.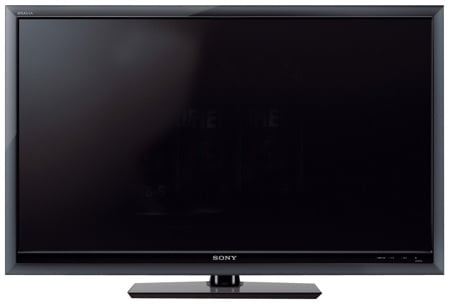 Z5800: Freesat on board - and Freeview and cable
The Z5800 is the telly with the triple tuner, taking in DVB-S2 for Freesat, DVB-T for Freeview and DVB-C for cable sources. It too is a Full HD screen with a 100,000:1 contrast ratio and 200Hz digital interpolation technology to sharpen up rapidly moving images.
Sony claimed the Z5800 consumes 23-30 per cent less energy in stand-by mode than past models of the Z5800's kind.
The consumer electronics giant also introduced the Bravia V5800, a low-end Full HD set that features four HDMI ports and DLNA home networking support.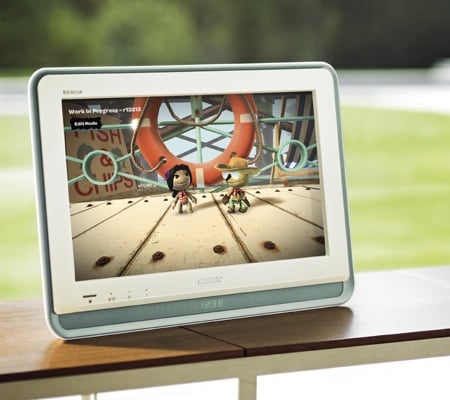 S57: a 19-incher for the bedroom?
Finally, Sony showed off the Bravia S57, a 19in portable panel with a Freeview tuner. It uses the previous generation of Sony's Bravia picture engine - it uses version 2; the other new sets use version 3 - and only has an 8000:1 contrast ratio. It's not Full HD, but does support 24p playback and has both HDMI and USB ports for connecting content sources.
As yet, there's no word on when these tasty offerings will be available to buy - or how much they'll cost when they are. ®