This article is more than 1 year old
Viewsonic launches slimline netbook
And a slightly cheaper, chunkier one too
IFA Viewsonic, best known for its monitors, has formally announced its entry into the netbook arena. It will offer two models: the skinny VNB101 and the more basic VNB100.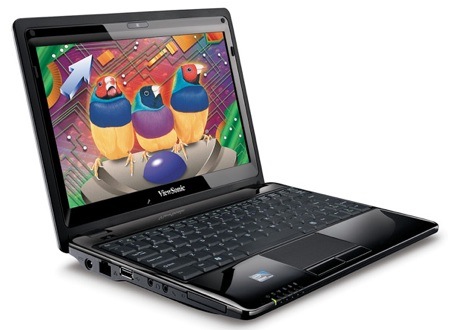 Viewsonic's VNB100: cheaper but chunkier than...
The latter delivers a stock netbook spec - 10in, 1024 x 600 display, 1.6GHz Atom N270 processor, 1GB Ram, 160GB HDD, 802.11b/g, Windows XP - for £299 ($615/€418). It's not as unique a feature as Viewsonic claims - Fujitsu Siemens' netbooks have one - but the VNB100 has an ExpressCard 34 slot too, not something you see on most mini-laptops.
...the VNB101
The VNB100's big brother, the VNB101, is only £30 more but you get a 1.67GHz Atom N280, faster frontside bus and a slimline design that's just 25mm thick - the VNB100 is 36mm thick. The 101 weighs 1.1kg to the 100's 1.4kg.
The secret is the thin, 3400mAh lithium-polymer battery, which is good for five hours usage at a time, Viewsonic said. The cheaper machine has a six-hour, 4600mAh power pack.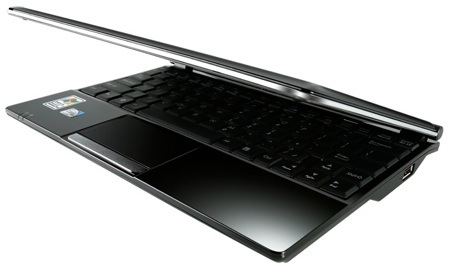 Largely par-for-the-course netbook spec
Both machines are available now. ®