This article is more than 1 year old
Panasonic reveals 3D Blu-ray player plan
A 3D TV's perfect pal?
IFA Panasonic today announced plans to launch a 3D-capable Blu-ray Disc player.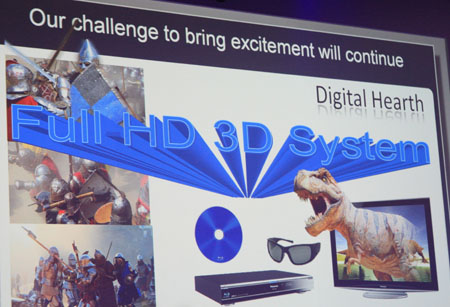 Panasonic will launch 3D-capable TVs and Blu-ray players in 2010
The firm has already stated its intention to launch a range of 3D-capable TVs, but added that 3D Blu-ray players will "perfectly complement" its upcoming three-dimensional sets – of which several models will be launched.
Panasonic's keeping mum on specific details for its upcoming 3D Blu-ray players, for now. However, it promised the players will "make you feel as though you've stepped into the screen".
During its presentation at the IFA show in Berlin today, the firm confidently hinted that a Panasonic-owned film production laboratory in Hollywood will give it a major advantage in the emerging 3D content business.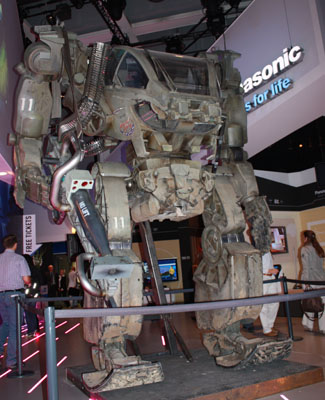 A robotic killer from James Cameron's Avatar - coming in 3D
Panasonic rolled Titanic and Avatar Producer Jon Landau out onto the stage during its IFA presentation.
Landau labelled in-home 3D content as "the evolution" of film, but it's worth noting that he was only really there to promote James Cameron's upcoming 3D blockbuster, Avatar, due out in December. ®