This article is more than 1 year old
HTC readies radical Touch HD revamp
New CPU, new OS
IFA HTC has drawn up plans for a significant upgrade to its Touch HD smartphone, Register Hardware has learned.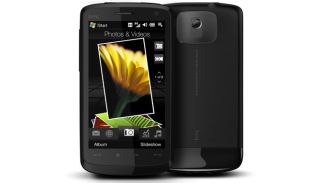 So long Windows - the follow-up to the Touch HD (pictured) will run on Android
The original Touch HD – launched late last year – runs Windows Mobile 6.1 Professional. But the phone firm told us that the updated version – to be called, unsurprisingly, the Touch HD 2 – will use Google's Android OS instead.
HTC's decision to swap to Android isn't a great surprise, as the firm's already shown great favour towards the OS, with releases like the T-Mobile G1, Vodafone Magic and the Hero.
However, it is odd that HTC chose not to embrace Microsoft's inbound Windows Mobile update – version 6.5 – on the Touch HD 2.
A source familiar with HTC's plans also told Register Hardware that the Touch HD 2 will be significantly faster than the original – and faster than the vast majority of HTC handsets to date.
Most high-end HTC models currently sport run on a 528MHz Qualcomm processor, the mole said, but the Touch HD 2 will use a 628MHz Qualcomm chip. The chip isn't clocked as high as the 800MHz processor inside Samsung's Jet phone, but it's a step in the right direction for HTC.
The Touch HD 2 will also feature a 3.8in touchscreen, the source said - presumably the same 480 x 800 display used in the original Touch.
A formal launch date and price for the updated HTC handset haven't been announced. ®