This article is more than 1 year old
LG promises 3D plasma telly
2010 launch for 60in screen?
IFA Three-dimensional viewing is the name of the game at IFA this year. Not to be outdone by the likes of Panasonic, LG has demoed its own 3D-capable set. And it's a plasma.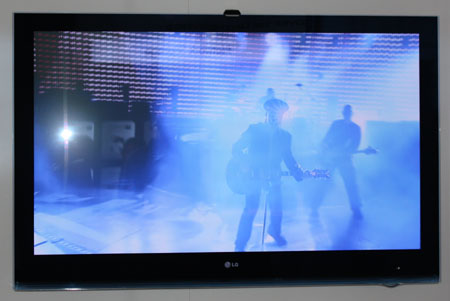 LG's 3D plasma: may be out next year
LG's Plasma Display Panel (PDP) is, as is the case with Philips' 3D Cinema telly, still just a proof of concept. However, a loose-lipped LG employee told Register Hardware that it hopes to launch a 3D PDP in 2010.
Specific technical details relating to the 60in set are still scarce, but LG did tell us that the TV requires viewers to wear active shutter glasses in order to see a 3D picture.
These specs create the illusion of a three-dimensional image by alternately darkening over one eye in time with the screen's refresh rate. On LG's set, these timings are fed out to the glasses by an infrared signal – so a direct line of sight is always required.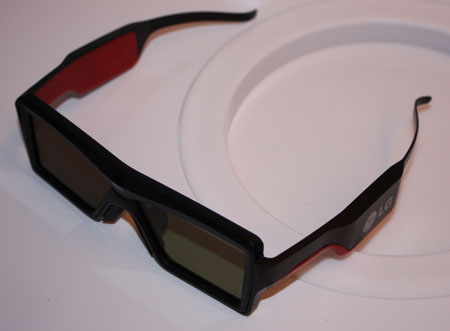 IR-controlled active shutter specs complete the look
Able to display a full 1080p HD image, the set also includes the obligatory HDMI port and an "invisible speaker".
A UK launch date or price hasn't been confirmed. ®