This article is more than 1 year old
Samsung pledges X-series laptops 'will not explode'
Batteries sport blast-proof ceramic baffles
IFA Samsung has launched a notebook range featuring batteries that it has claimed won't explode, ever.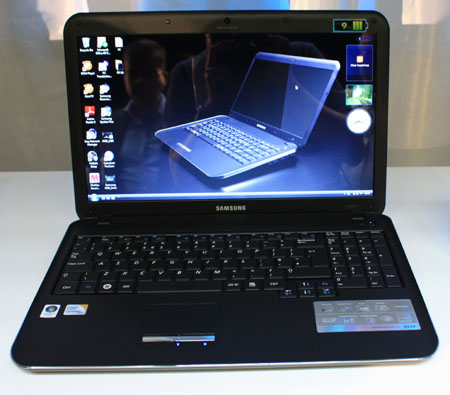 Samsung's X series notebook:
Incidents of laptop batteries suddenlt catching fire or exploding have generated lots of negative PR for many manufacturers over the past few years, Sony especially.
However, Patrick Povel, a Senior Manager with Samsung's strategic marketing team, said at the launch of the company's X-series laptops last night, that line's batteries "will not explode".
How can he be so sure? Apparently, the three machines – the X120, X420 and X520 – come with a nine-cell "ceramic" battery.
Samsung wasn't forthcoming with technical details, sadly, so it's still a mystery how its ceramic battery coating lets the firm make such a fireproof guarantee.
Presumably, if the battery does go up in smoke, the ceramic shell is sufficient to contain the blast.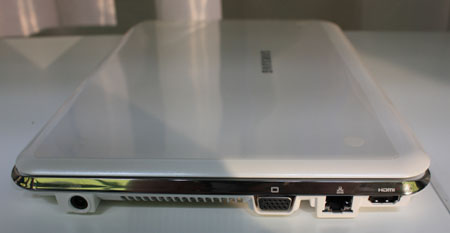 Pearl White is one of three scratchproof coatings available
Each model also has a UV coating on the lid, resulting in a "scratchproof" surface. This is handy, as you wouldn't want to ruin the stylish choice of body colour options available: "pearl black", "titanium silver" and "pearl white".
The X120 offers an 11.6in display, the X520 a 15.6in screen. The X420 is apparently the "world's lightest 14in notebook PC", Samsung claimed.
All three models are based on Intel's Core 2 Duo processor family, Samsung said, and support 802.11n Wi-Fi connections.
FailSafe software should also enable you to track and wipe the machine's data if it's stolen, Samsung added, while the integrated webcam can be used to snap pictures of the balaclava-clad burglar.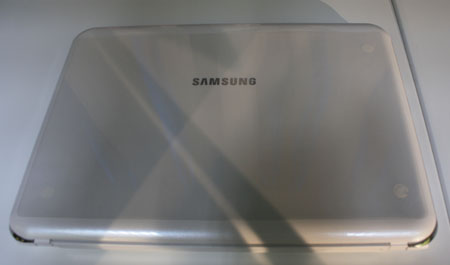 Available in Europe later this month
The trio's other notable features extend to a three-in-one memory card reader, two USB ports and one HDMI jack.
Samsung's X series notebook trio will be available in Europe later this month, with prices set to range between €699 (£609/$997) and €899 (£783/$1282). ®