Review A side-effect of Dell's last internal reorganisation is that the company has separate teams working on very similar products but aimed at different kinds of user. Taking the case in hand, the Latitude 2100 is a netbook aimed at major organisations – primarily educational – who want to buy machines of a predetermined spec in bulk. So it has been designed by a wholly different team from the one responsible for the consumer-oriented Inspiron Mini series.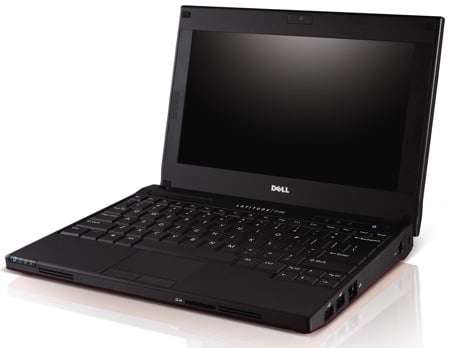 Latitude 2100: Dell's best netbook yet?
So, have the Latitude lads and lasses done a better job at making a netbook than the Inspiron crew?
When you lay hands on the 2100, the first thing that strikes you is the textured, rubberised skin that covers both the lid and base of the machine. It's a unique netbook feature as far as we know and we have to ask why it hasn't been done before. It ensures that the machine sits very securely on a desk. It also feels more grippy in the hand than the usual slick netbook casings, reducing the chances of it slipping out of the grasp of a careless ankle biter, or a tired and emotional grown-up.
Rubber skin aside, the 2100 is a rather angular machine. You get get the impression the Latitude designers took one look at the Mini 10s curves and thought: 'Over my dead body... pass me a set square'.
The square casing does have benefits, however. It has allowed Dell to fit ventilation grilles at the front and on the left side with the result that the fanless 2100 runs rather more coolly than its Inspiron Mini cousins. Secondly, by moving the vents from the underside of the chassis, the machine is supposedly more resilient to nearby liquid spills.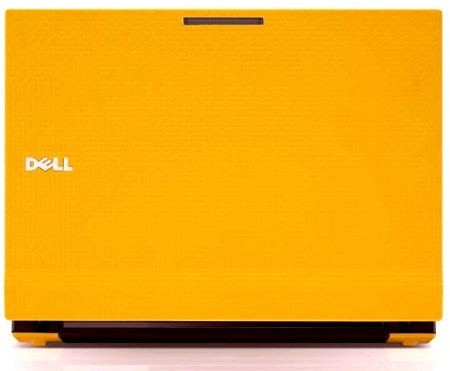 The rubberised skin gives the 2100 a rugged, kid-safe feel
Compared to the Mini 10, the 2100 is both larger and heavier, though at 265 x 187 x 22.5-39.9mm and 1.32kg, it's not massively so. The ports and slots are netbook standard: three USB ports, VGA, Ethernet, SD card slot, and 3.5mm audio in and out jacks.
Similar topics