This article is more than 1 year old
Microsoft pulls Windows 7 balloons from Euro 'launch parties'
It's more fun in America
Microsoft's mischievous marketing mavens are at it again, this time Photoshopping some of the fun out of its upcoming Windows 7 faux launch parties.
As we reported last Friday, Redmond is sponsoring global launch parties for its upcoming operating system, set for release in late October. To enhance the festivities, they'll supply Windows 7-themed totebags, puzzles, napkins, playing cards, balloons, and more.
But if you're not a resident of the US, don't get your heart set on those balloons.
Thanks to the sharp eyes of Reg reader Will 3, we've been alerted that the photo which graces the UK announcement of the launch parties lacks one festive element of the same photo on the US version: those aforementioned balloons.
In fact, the balloons are only in the US versions of the party-announcement site - both in English and en Español. Windows fans in the rest of the globe, from Australia to Spain, are denied the festive merriment of those inflated latex bladders.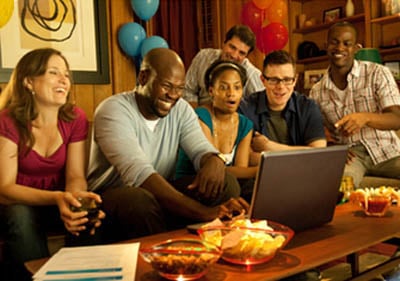 The launch-party announcement as seen by US celebration planners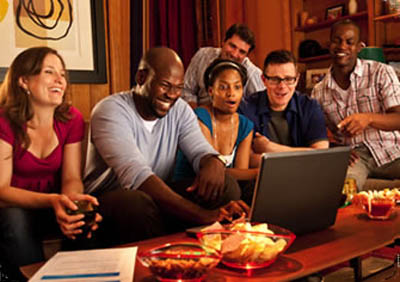 The launch-party announcement as seen by (most of) the rest of the world
This inexplicable image-doctoring brings to mind last month's clumsy substitution of a white man's head onto a black man's body on Microsoft Poland's web site. And it makes even less sense.
There's a different substitution on the launch party's German web page. On that country's page - and for that country alone - the entire photo has been swapped out: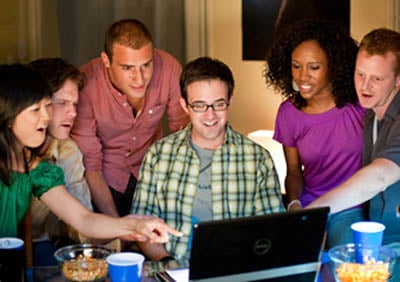 The launch-party announcement as seen in Deutschland
Yes, the racial makeup of the photo has changed. But we still have diversity. No doubt, after last month's fiasco, Microsoft chose carefully. But the balloons? We're flummoxed. ®