A Queensland man plans to sue police who arrested and charged him for child abuse offences after he uploaded a video of a man apparently recklessly swinging a baby to a video website.
Australian prosecutors have dropped all charges against Chris Illingworth, 61, opening the door to a compensation claim.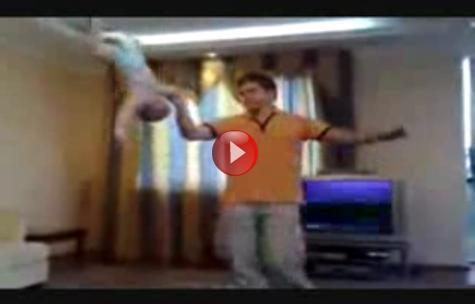 A still from the clip
Illingworth was arrested at his home by Queensland's "Task Force Argos" child protection squad in December after he uploaded the video clip he found on the web - thought to have been recorded in eastern Europe - to UK-based site LiveLeak.
It shows a man swinging an infant wildly around a room. At the end of the performance the baby smiles to the camera. LiveLeak members speculated the video may have been made by a circus family training their baby to perform. Illingworth's lawyers later suggested the same in court.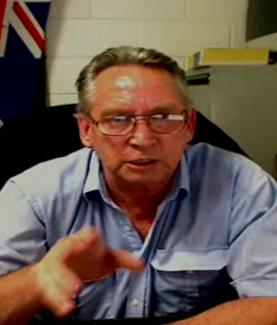 Chris Illingworth attacks his accusers
Today, the Sydney Morning Herald reports the Commonwealth Director of Public Prosecutions has decided not to proceed with the case. The decision follows soon after censors responded to a separate complaint about the clip by giving it the equivalent of a 15 rating.
"This prosecution was discontinued yesterday after the matter was reviewed... taking into account all of the circumstances involved including the classification given to the material by the Classification Board," prosecutors said.
Illingworth says the case - which carried the threat of up to 20 years' jail - has damaged his health and business. In an emotional video message to supporters on LiveLeak, he said: "It's all over now - for me, but not for them.
"I'll be in touch with my lawyer and we'll be talking about a civil suit.
"I've been hurt so much by this... it was not a child abuse upload. I'm glad it's over but I would have like my day in court.
"Thank you... it's been 11 hard months but we got there."
Queensland Police declined to comment to the Sydney Morning Herald. ®