Guardian hitches ride in Mercedes Bunz
Media überblogstress ponders 'boundaries and oligopolies'
---
We're overdue a cheery Reg 'willkommen' to The Guardian's new Teutonic media and technology correspondent.
Standing in for our liebling überblogstress Jemima Kiss, is the amazingly-named Mercedes Bunz.
Despite the images of leather and polished wood her name might conjure, Ms Bunz was actually poached from Berlin-based newpsaper Tagesspiegel.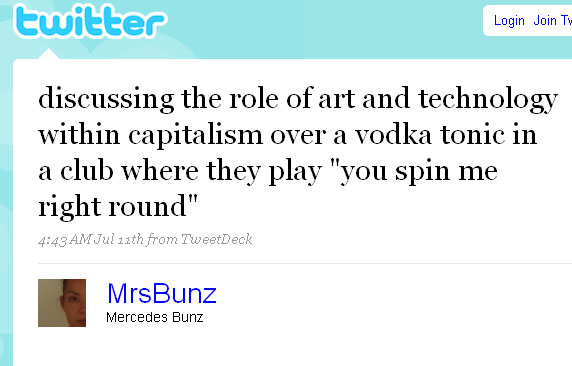 She's obviously a great laugh, but what insights will Mercedes bring to The Guardian's world-beating coverage of itself, Twitter and its executives' favourite conferences? Helpfully, less than two weeks into her job she has delivered her online journalistic manifesto.
Compiled with 15 German journalists and bloggers, this is a document so innovative that it has drawn praise from pro bono Google PR and innovator Jeff Jarvis.
Here's a highlight:
The web rearranges existing media structures by transcending their former boundaries and oligopolies... Journalism's self-conception is, fortunately, being bereft of its gatekeeping function. All that remains is the journalistic quality through which journalism distinguishes itself from mere publication.
And later commenting on her own posting, Bunz added: "Personally I think the internet-improved journalism will involve [sub-editors], because language is a virus."
Hmm. Come back Jemima, all is forgiven. ®