Updated Rumours of a low-end alternative to the Pré were true, Palm has formally announced.
The company has launched a junior version the Pré, called Pixi. It's essentially a smaller and less well-connected handset designed for the Twitter and IM generation.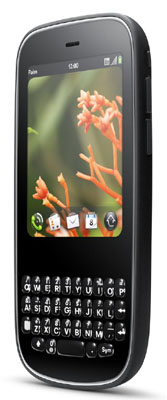 Palm's Pixi: for Twitter types, not Wi-Fi fans
Pixi, unlike the Pré, doesn't support Wi-Fi connectivity. The model's main mode of data transmission is EvDo - presumably a GSM version will follow. Pixi also features GPS and Bluetooth 2.1.
The most striking visual difference between Pré and Pixi is the latter's inclusion of an "exposed" keyboard, rather than the slide-out pad found on its older sibling.
Pixi also lacks the Pré's physical Home button - instead, it has a touch-sensitive strip that runs horizontally between its keypad and display.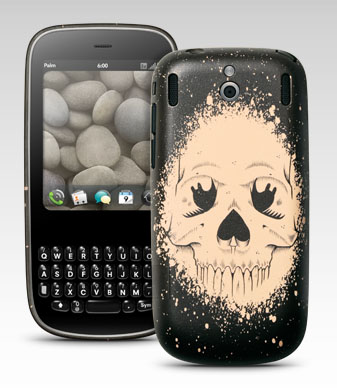 Pixi's back covers can be changed to suit your mood
Speaking of displays, the 55mm x 111mm x 10.8mm Pixi has a 2.6in, 320 x 400 touchscreen which is slightly smaller than the Pré's 3.1in panel.
Pixi only has a 2Mp camera, instead of the 3Mp sensor fitted into the Pré.
The phone is, according to Palm, the first handset to launch with Qualcomm's MSM7627 chipset inside.
Pixi includes a proximity sensor for automatically disabling the display whenever you hold the handset to your ear – nothing new – and a light sensor that dims the display according to the level of ambient light.
Pixi uses removable batteries compatible with the Touchstone wireless charging system, and its back covers are replaceable – allowing you to buy customised covers like Nokia's Xpress-On covers.
Beyond that, Pixi's feature set isn't vastly different from the Pré's. For example, the latest handset has an 8GB internal memory, Micro USB portage and a 3.5mm headphone socket.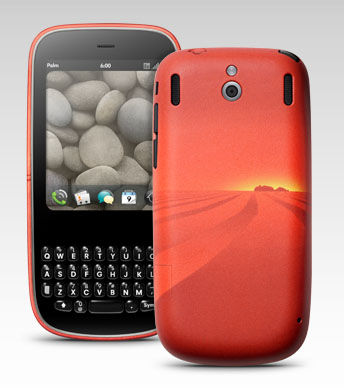 A UK launch hasn't been confirmed
Palm said that Pixi will be available "in time for the holidays" - by the late-November US Thanksgiving break, in other words - though Sprint. A UK launch date hasn't been announced, but then we're still awaiting a Pré launch date over here.
Update
Palm has since confirmed that Pixi will go on sale in outside of North America. "Palm does plan to bring Palm Pixi to both regions [Europe and Canada] as soon as it can". ®
Similar topics