Review We published an in-depth look at Intel's 45nm 'Lynnfield' processors - aka the quad-core Core i7-870 and Core i5-750 - last week. Unfortunately, the chip giant's non-disclosure agreement (NDA) prevented us from including full performance figures.
Intel officially launched the new chips yesterday morning, so we're now free to present the results of our benchmark tests in full.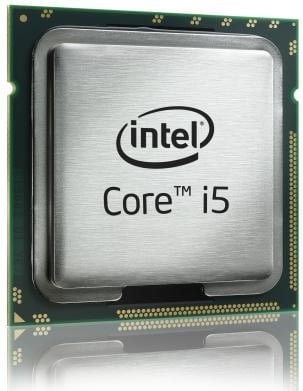 The LGA1156 Core i5-750 was tested on an Asus P7P55D Deluxe motherboard, while the Core i7-870 was plugged into both the Asus board and a Gigabyte P55M-UD4. In the charts, the figures derived from the Asus tests are the two top-most Core i7-870 bars - the next two down are the Gigabyte numbers.
We've also included figures for the LGA1366 Core i7-940 'Bloomfield' processor, which was tested on an EVGA X58 SLI motherboard. The Core 2 Extreme QX9650 figures come from tests made on an Asus Maximus II Gene board.
Here is a summary of the various chips' key settings: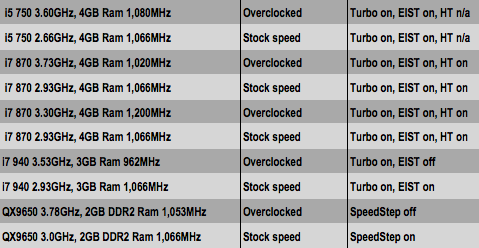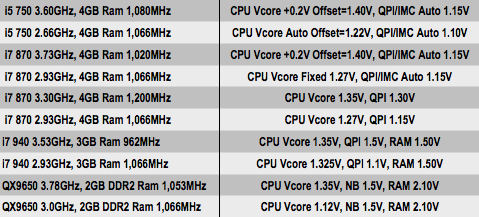 Apart from clock speed, what separates the i7-870 from the i5-750 is the presence of HyperThreading - the former has it, the latter doesn't. Both have 8MB of cache. HT effectively turns the i7-870 into an eight-core processor.
Similar topics