This article is more than 1 year old
HP OfficeJet 6500 Wireless all-in-one inkjet
Nice print quality, great running costs
Review All inkjet makers are trying to persuade us that their printers really do offer an alternative to colour lasers. HP has been a leader in this push and, to its credit, has produced machines more likely to tempt people than most. Surprisingly, running costs are also claimed to be lower than from equivalently priced colour lasers. Can this be true?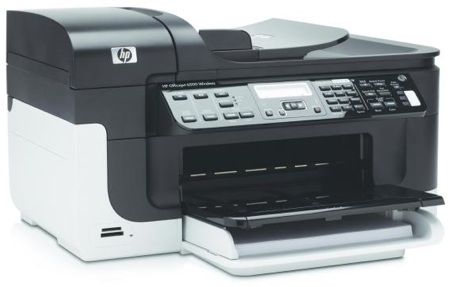 HP's OfficeJet 6500 Wireless: better running costs than a colour laser?
The OfficeJet 6500 Wireless is designed as a general-purpose inkjet and includes printing, scanning, copying and faxing as its core features. Reflecting the fact that more and more visual material is used in offices, there are also two memory card slots. While it's not intended as a photo enthusiast's machine, it can be pushed into basic photo duties without much effort.
HP's industrial design is in a 'big curves' phase, with its contrasting black and white colour scheme broken up by a range of them, smoothing the case lines in almost every direction. Even the input tray of the auto document feeder (ADF) has a subtle bend at its end.
The 35-sheet ADF is nearly horizontal, though, so it doesn't increase the height of the machine as much as gravity-fed ADFs and it's still easy to recover a scanned document from the lid of the A4 scanner.
This is a Contact Image Scanner (CIS), a technology which used to be restricted to entry-level machines because of its inferior colour fidelity when compared with CCD devices. Improvements in CIS technology now mean you find them in higher-price scanners and all-in-ones, though and this device is adequate for most business uses.

The busy, but well-organised control panel is easy to use
The control panel is busy, but well organised, so you can work your way around without getting too confused. From left to right there are three functional groups of controls for scan, photo and copy and in the centre, a two-line by 16-character backlit LCD display. HP scrolls status messages and instructions across this LCD.