Xperia Pureness: The oddest mobile phone ever?
The Strategy Boutique meets Feature backlash for Sony Ericsson
---
Sony Ericsson has designed what may be the strangest phone ever. It certainly challenges the last ten years of conventional wisdom in phone design.
The Xperia Pureness is a real curiosity. Functionality is as unabashedly as rock-bottom basic as you can get on a contemporary phone. It makes calls and texts, has a music player and a radio. And that's it. The design is similarly minimal, with a monochrome LCD built on a translucent background. That translucent screen is the big gimmick.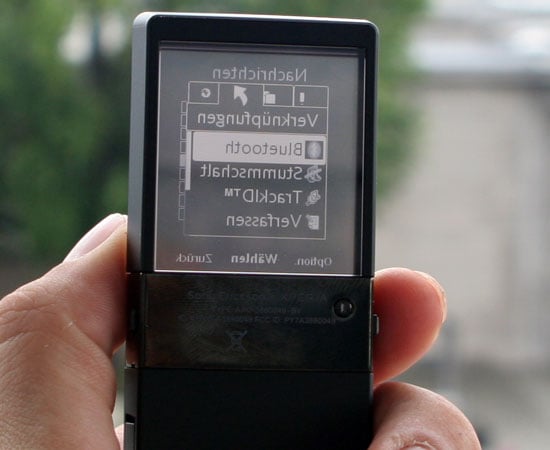 The translucent LCD display - from behind
But the design has seen the Strategy Boutique doing overtime. The Pureness "reflects the purity of water and offers a sense of calmness when not in use," according to the blurb. Even stranger, in the arty product shots, you can't really see the phone. This is the clearest of the bunch - in the others, the model may as well be holding a cigarette packet.

Ancient phones that do little other than talk and text - but do talk and text very well - have been surprisingly enduring. As I noted here, the Nokia's 6310 business phone still commands a premium, after a decade. (The last model is now over six years old.) It might be the best phone ever made. You could argue that Nokia's midrange mainstay, the 6300, is popular for the same reasons - and all evidence of a consumer resistance to mostly useless (and unused) features.
The conventional wisdom of phone design is very conservative. It states that phones will gradually become more sophisticated, adding features. But designers shouldn't try to do anything unusual or clever with the basic candybar design. By all means, do a candybar with expensive materials - just keep it familiar, or the public won't like it.
This one does that, and it may be too clever to be a hit. Sony Ericsson is doing a low-key roll-out for this phone, because they don't want too many people laughing at them at once acknowledging that it's a fashion niche. But maybe it's onto something.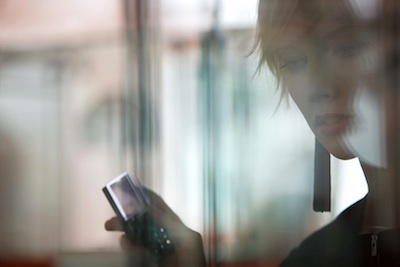 The official promo pic: User and phone barely visible. Well done chaps
If this is simply too odd for the market, I hope it isn't the last attempt to fulfil the demand for the basics done with some style. ®