The whopping price of Leica's S2 won't fit every pocket. So the famous photography firm has launched a (slightly) more affordable model – the M9.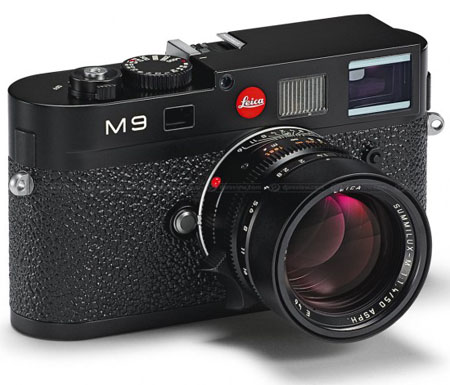 Leica's M9 is fitted with a full-frame sensor
Although the latest model doesn't feature the S2's whopping 32Mp sensor, the M9 still manages to cram an impressive 18Mp into what – according to Leica – is "the smallest full-frame digital camera in the world".
The M9 has a 24 x 36mm sensor to provide "unrivalled image quality" and is compatible with Leica's M-series lenses, which range from focal lengths of 16 to 135mm.
Leica has fitted the M9 with an ISO adjustment button so you'll only need to hold the button while turning the dial in order to find the correct setting – much easier than ploughing your way through pages of on-screen menus.
Leica's M9 is available now in two different styles: standard black with a "vulkanit" finish or steel-grey with a leatherette finish. The camera costs... wait for it... £4850 ($8015/€5510). ®