The traditional infra-red remote control is dead. Long live, Philips' latest spin on channel-switching technology - uWand.
Described as a "remote touch pointer", uWand allows couch potatoes to control the telly using physical gestures.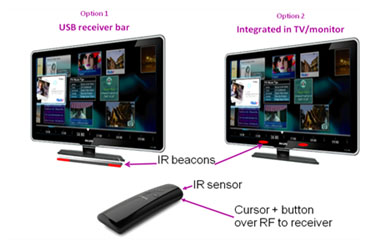 Philips' uWand: button pushes out, gestures in
Inside uWand is a small camera that picks up signals from beacons integrated into the controlled device, such as a TV. A Wii-style sensor bar can also be connected to your old, pre-uWand TV, Philips said.
Button pushes and the controller's coordinates are then sent by radio wave to the target device, which converts the gesture into an action, such as channel selection or volume adjustment.
Navin Natoewal, General Manager for uWand at Philips, said: "The traditional remote control, with its 50 or more buttons, simply isn't keeping pace with modern interactive television."
uWand could enable the user to 'flick' though content "as if they were actually touching them", Philips claimed.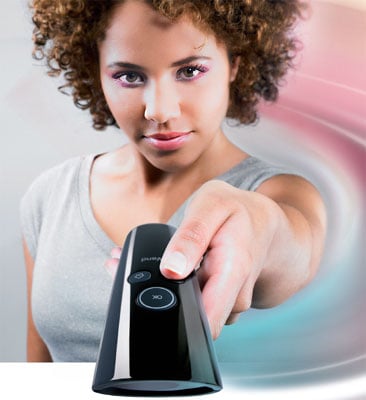 Fewer buttons, but you'll still lose it down the sofa
The electronics giant reckons that its uWand could be used to control set-top boxes, multi-media PCs and in-home electronic gizmos – though hopefully not automatic bread knives.
Philips plans to demo the uWand alongside a Widget Channel Framework from Intel – essentially a platform bringing web services and applications onto a TV – at the IBC show in Amsterdam next week. ®
Similar topics