Spotify reintroduces waiting list, nudges you to paying
Don't be tardy, skip the queue
Citing "huge demand", Spotify has reintroduced a waiting list for the Spotless. Temporarily, it says, it's not taking new signups from the public and reverting to "invite only" mode. If you have invites, they'll still work.
You can join a waiting list, Spotify explains - or skip the queue and pay a tenner a month and join straight away.
What's behind the move? Recall that Spotify has to pay (twice) for every song it plays. The full rate is buried deep in complicated deals, but it's believed to be discounted and within the industry rate for streams: 1p per play. Yet Spotify earns just 14p per user in the UK from advertising.
So if you're a free user who plays 15 songs a month, you're losing Spotify money. And that's before bandwidth and overheads are taken into account.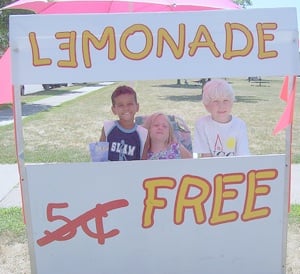 But now Spotify has a revenue stream - and effectively a whole new business, with the launch of a mobile caching client. Access to this costs a tenner a month. It's well worth putting a tourniquet on the free access for a while, to nudge people towards the tenner a month iPhone version.
iPhones aren't cheap, so the potential market is wealthy, and a tenner is a small price to pay for the terrific access service Spotify offers.
It's a plan. ®