Apple iPod Nano 5G
YouTuber's delight
---
Review Apple rarely - if ever - praises the products of rival companies, but the recent launch of the new iPod range included an unexpected tribute to the merits of the compact and easy-to-use Flip camcorder.
"That's a market we want to get into," said Apple CEO Steve Jobs before confirming that Apple has added a video camera to the new fifth-generation iPod Nano.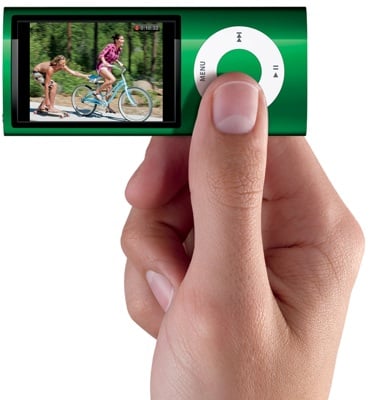 Apple's iPod Nano 5G: now with Flip-style video recording
It's a canny move that allows Apple to tap into a fast-growing market while at the same time shoring up an existing product line. The MP3 player market has had its heyday, so it makes sense to maintain demand for the iPod line by transition members into phones, handheld games consoles and, here, camcorders.
How long before iPod ads contain a sentence of small-print at the bottom that says, "also plays music", we wonder?
It's a pretty modest video camera, it must be said, but it should appeal to teenagers and grown-ups who just want a quick and easy way to shoot video clips and stick them up on YouTube or email to friends and family.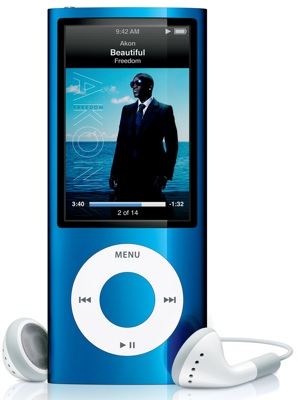 Also plays music, we're told
The camera is purely for video – it doesn't take stills because, according to Apple, the additional sensors required to shoot photos would have increased the thickness of the Nano beyond its current super-slim 6mm profile. The resolution is also pretty modest: just 640 x 480, recorded in H.264 format, and in the old-fashioned 4:3 aspect ratio too.