LG has launched a new notebook range called Widebook which the South Korean electronics giant claimed offers something for everyone.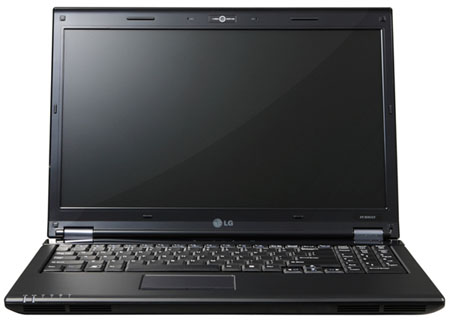 LG's Widebook: an odd name for a notebook?
And its claim should hold because the Widebook series consists of five models – the 15.6in R580 and R560, the 14in R480 and R460, and the baby 13.3in R380. All have 16:9 aspect ratio displays with either 1600 x 900 or 1368 x 768 resolutions, depending on your chosen configuration.
LG has installed Intel Core 2 Duo processors into each notebook. Lower ranking models, such as the R380, will presumably ship with the stated 2GB memory, while the 15.6in Widebooks may get the full 4GB memory option.
All five Widebooks feature an Nvidia GeForce graphics chip with up to 1GB of DDR 2 video memory, LG added. The "premium" R580 model is the only Widebook machine to include a Blu-ray drive as standard.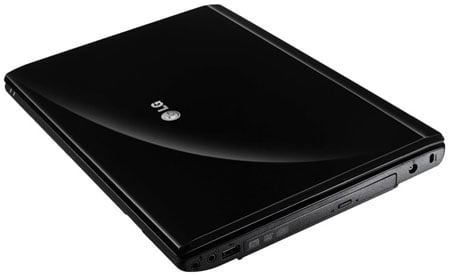 Only the top spec R580 has a Blu-ray drive
All Widebook machines have an integrated 3G modem for wireless web access, and eSata and HDMI ports.
Each Widebook has a 1.3Mp webcam built into the inside of the lid. And, speaking of lids, each notebook has a UV coated top for "enhanced durability".
Low-profile chrome hinges supposedly make the machines "trendy", LG said. But if you really want a super-cool notebook then opt for the R580 or R480, because both include a row of blue backlit quick-access feature buttons.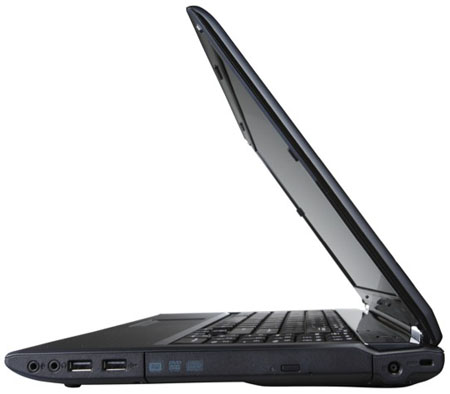 "Low-profile chrome hinges" make the Widebook machines cool, apparently
The baby R380 is the only notebook of the Widebook series to have a Smart On feature enabling users to boot the machine up in five seconds, LG said. It'll take you to a pared-back Linux distro rather than Windows Vista.
All five Widebook models will be available later this month and in a range of colours, including "shiny white" and "crystal black". Prices haven't been announced. ®