This article is more than 1 year old
Peugeot looks to 1940s for quirky e-car design
Launches EV based on VLV
Leccy Tech Following Renault's recent launch of the odd looking Twizy at the Frankfurt Motor Show, Peugeot has stepped in with its own take on 'eye catching' electric city cars.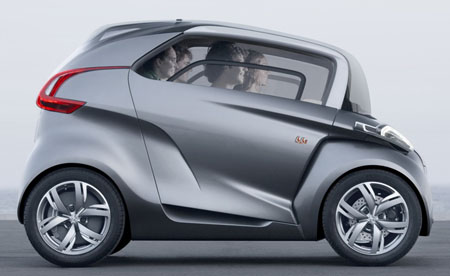 Peugeot's BB1 is, well, odd looking
Apparently inspired by Peugeot's electric VLV from the 1940s, the new all-electric BB1 represents the car firm's view for the future of leccy-based urban mobility.
BB1 is powered by two Michelin-made 10kW/320Nm (13.4bhp/236lb/ft) in-wheel electric motors, which drive the vehicle's rear wheels. The BB1 can scoot around at speeds of up to 56mph, Peugeot said, and has a maximum range of 75 miles.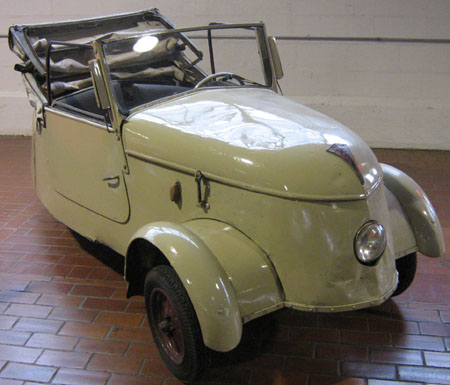 Peugeot based the BB1 on its VLV from the 1940s
Measuring 2.5m in length, the BB1 is slightly longer than Renault's Twizy.
But the BB1's length comes at a price, because Peugeot has removed the pedals and put all driver controls on the steering yoke, raked the windscreen forwards and fitted rear-opening doors.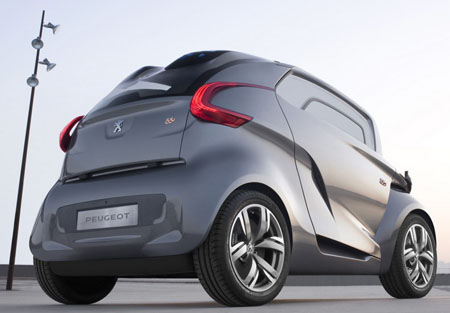 BB1 will get to 20mph in under three seconds
The BB1's two lithium-ion battery packs lurk under the front seats, Peugeot said.
Because it weighs just 600kg - including the 100kg battery pack, the BB1 will go from a standing to 20mph in less than three seconds. Peugeot promised that the car will then go from 20mph to 40mph in roughly four seconds.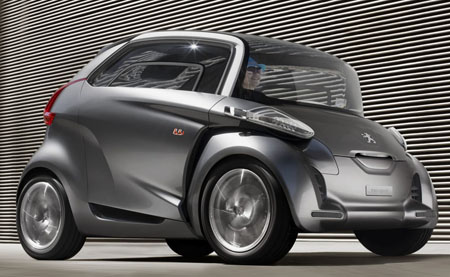 Peugeot hasn't said if the BB1 will ever go into production
Peugeot's keeping mum about whether it will actually put the BB1 into production. But with Renault aiming to have a Twizy-like car on the road by 2012, we wouldn't bet against it. ®