Review When Sapphire had added its Vapor-X cooler to AMD's Radeon HD 4850 it turned a standard single-slot board into a very, very quiet dual-slot card. Now it has performed the same trick on the Radeon HD 4890.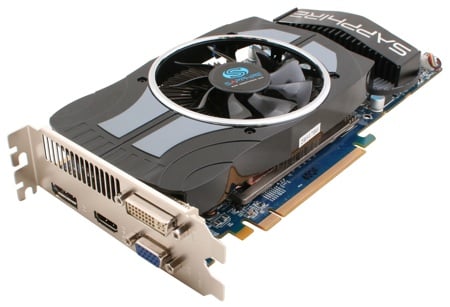 Sapphire's Radeon HD 4890 Vapor-X: very, very quiet...
The two Vapor-X designs look very similar, but there has been a small change made to the new model. The backplane of the 4850 carries DVI, HDMI and VGA outputs, while the 4890 gains a DisplayPort connector. If you have two digital TFT displays connected to your PC, you'll be grateful to learn that Sapphire now includes an HDMI-to-DVI adapter in the box so dual DVI is an option.
Despite the cosmetic similarities, the 4890 is a more formidable gaming beast than the 4850. Its GPU core is clocked at a higher speed and the use of 1GB of GDDR 5 memory rather than 512MB of GDDR 3 increases the bandwidth substantially. If you fancy paying a £35 premium you can buy Sapphire Vapor-X with a mighty 2GB instead.
Sapphire has been quite realistic about the system requirements for this graphics card. You need a 500W PSU if you're using a single 4890, and 600W if you fancy some CrossFireX luvvin'. But you need two six-pin connectors to power each 4890. This might pose a problem if you don't have four six-pin PCIe connectors on your power supply. However, Sapphire supplies two power adaptors in the package with a six-pin PCIe connector on one end and a single four-pin Molex connector on the other. You also get a CrossFireX connector and three CDs that contain CyberLink DVD Suite, CyberLink PowerDVD 7 and 3DMark Vantage.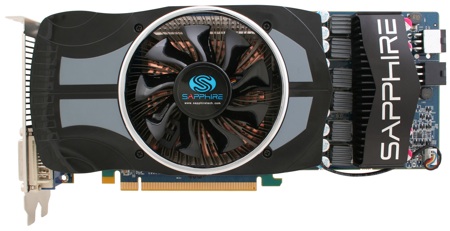 ...but no let-up in gaming performance
Installation of the Sapphire is straightforward provided your case can accommodate a 9.5in (240mm) graphics card.
Similar topics