Apple iPod Touch 3G
Disses the DS, passes water on the PSP
---
Review It's official – the iPod Touch is a games machine. When the second-generation model was launched this time last year, we noted – in one of our occasional moments of penetrating insight – that Apple seemed to have been taken unawares by the flood of games that had appeared on the iPhone and the first Touch.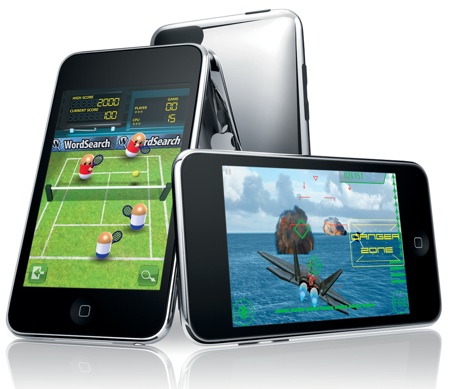 Apple's iPod Touch: PSP and DS beater?
Apple CEO Steve Jobs confirmed this recently, admitting that "originally, we didn't know how to market the Touch". But Apple seems to have made its mind up now, as the new Touch is very much intended to be Apple's contender in the handheld gaming market.
And that, according to Jobs, is why Apple disappointed so many people by not including a camera in the new model. Rather than adding new features, Jobs states that Apple's main priority was simply to reduce the price of the Touch in order to compete more effectively with established gaming gadgets such as the Sony PSP and Nintendo's DS.
Both consoles have been slimmed down of late, and are no longer as clunky as they were at launch, but neither is as svelte as the Touch nor as feature filled. They'll continue to enjoy a big fan-based, of course, and sell well - they have more, better-known games than the Touch does - but if we were in the market for a handheld games console, we'd almost certainly prefer the Touch with its more extensive range of capabilities.
There are now two different types of iPod Touch on sale, though Apple refers to both of them as the "iPod Touch (late 2009)", rather than 'iPod Touch 3G' as you might expect. That's probably because the 8GB model is actually unchanged – it's still the old iPod Touch 2G – and simply gets a price cut from £169 to £149, with Apple hoping that the sub-£150 price tag ($199 in the US) will trigger a major boost in sales, as it did with the popular iPod Mini a few years ago.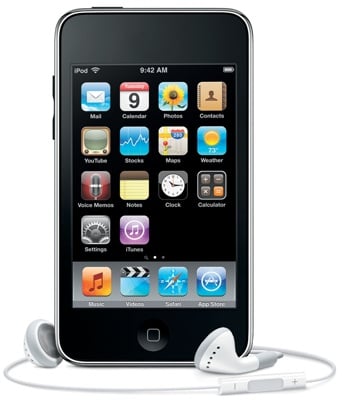 Still a darn fine music player, despite the average earphones
The 16GB model that used to cost £219 has been discontinued, while the 32GB model has been reduced from £289 to £229, and there's a new 64GB model at £299.