USB 3.0 slouches towards Bethlehem
Everyone wins. Except the eSATA crowd
---
An NEC announcement Monday should make it easier to get USB 3.0 products to market, perhaps as soon as this holiday season.
NEC's USB 3.0 "design solution" marries the company's new system-on-chip (SoC) IP core with its USB 3.0 µPD720200 host controller released this May and certified by the USB Implementers Forum (USB-IF).
Marketers, by the way, have unfortunately rechristened USB 3.0 as "SuperSpeed USB" - a silliness that we can only hope will fail to catch on as thoroughly as the sobriquet "Hi-Speed USB" did for USB 2.0.
NEC claims that the SoC/controller marriage creates a "de facto industry standard" that will allow its customers to "reduce risk, improve efficiency and speed time to market, while allowing customers to focus on developing their own differentiated logic" when building their own USB 3.0 devices.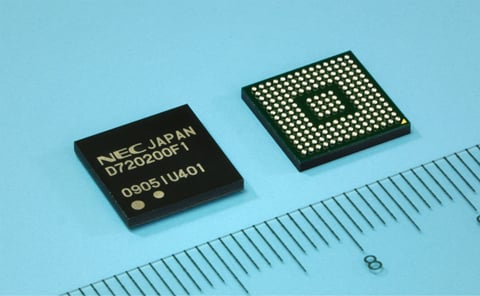 NEC's eSATA killer
Reid Augustin, VP product development for NEC partner LucidPort, agrees, saying in a statement: "NEC Electronics provided engineering support for each stage of design and manufacturing, and ensured the interoperability of the basic building blocks, freeing up our designers to focus on developing our specific application logic."
If LucidPort's benchmarks (PDF) are accurate, NEC's µPD720200 enabled their USB300 USB-to-SATA bridge controller to achieve native throughput of well over eight times that of USB 2.0 when connected to a 10,000rpm Western Digital VelociRaptor.
Not too shabby - although no one in the right mind would ever connect to such a speedy hard drive using USB 2.0.
Still, NEC's announcement, coupled with other developments such as Fujitsu's release of their own USB 3.0 SATA bridge IC this July, indicate that we may begin to see USB 3.0-equipped PC as early as the end of this year.
With a theoretical throughput of 5Gb/sec, USB 3.0 will offer an affordable throughput boost once it becomes widespread - and possibly drive a nail or 3.0 into the coffin of 3Gb/sec eSATA as the high-performance external-storage connection of choice for prosumer desktops. ®