This article is more than 1 year old
Talking DAB and the future of radio
Tony Moretta on the switchover 'scare'
Interview DAB radio usually gets a flailing from Reg readers, and that was before this summer's "switch-off" controversy. Former FreeView chief Tony Moretta has the job of steering the DAB ship through such controversies as head of the Digital Radio Development Bureau, and here's an extended Q&A with him conducted recently.
The Switchoff Scare that wasn't
Recently there's all this scaremongering about switch-off. But no one has said that - Digital Britain doesn't set a switch-off date. It says if you get digital listening to 50 per cent - and you've got to solve a lot of problems to get to that 50 per cent - you've got to think about switch-off. By the time you get to a switch off most people won't be listening on analog.
But a switch-off when digital listening reaches 50 per cent means broadcasters lose half their audience overnight.
No, it isn't set at that point. It says when we get to 50 per cent, we'll set a date. It's like TV, when they set a timetable for TV digital switchover, penetration was 50 to 60 per cent. By the time switchover happens, you've got to 90 per cent. And the message is a small proportion still haven't switched over to digital TV yet - the elderly for example. So no one's set a switch off date.
So how do you envision it happening?
The earliest you can start is six and a half years away. The challenge for the industry is get to 50 per cent. We should have seen it coming as an industry, but it's easier for the press to focus on what you're taking away.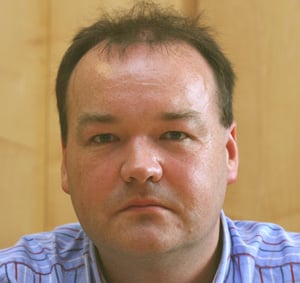 Tony Moretta
I agree Carter didn't set a switch-off date. The difficult thing for digital is that people were reminded that analog is really a great technology. It's cheap, it's ubiquitous...
The cost is negligible. We've just agreed a specification for DAB radios going forward, in that we will set a date that all new radios will come as Profile 1. One of the optional things is FM - but we're saying to manufacturers that all the radios should come with FM. The incremental cost is nothing. If you talk to the big radio companies, analog is not very good for commercial radio. There are five national FM radio frequencies and commercial is only allowed one of them. AM is fine for Talksport, as it's speech, but not for commercial radio. There's enough room on DAB for them.
OK, so why aren't they there - is it carriage cost?
Most of them are there already but yes, it's cost. In this economy you can't have a go at radio stations for not launching new stations - you wait until things improve. In London you have 53 stations - all the mainstream stuff, plus things like Planet Rock which has 800,000 listeners. There's a Polish radio station. There's enough content out there.
DAB has three levels of multiplex coverage: local, regional and national. Commercial radio is quite rooted in local and regional for revenue reasons, and it's hard to jump to national. Also, some stations sit on local multiplexes but are national brands, like Q and Heat. You want to make sure they have the right stations in the right areas.
The costs for the national multiplex are about million a year?
That's a reasonable ballpark figure. Digital costs are the same or less than analog. But you're paying both while you're running both. Going forward, DAB is out on a national basis, Digital One is not far off.
There seems to be no simple way to reduce this.
The way transmission contracts work generally is that most of the cost is incurred when it's built. It's getting the site, putting antennas up on the mast - transmitters are the boxes in the building at the bottom, I learned in my last job - it's the manpower. So the transmission company invests the capital and then the broadcaster gets a 10 or 12 or 20 year contract. It's like getting a mortgage - so the network's built, it's there. And it stays built. When ITV Digital went bust, the network was still there. So Arquiva want to cover their costs, they're able to make more reasonable deals to get people on the network and they're doing that.
Digital costs are the same or less than analog. But you're paying both while you're running both.