This article is more than 1 year old
Mozilla plans to tie Firefox 3.7 pigtails in pretty Ribbon
Less is more, more or less...
Mozilla is planning to radically overhaul the "dated and behind" Windows version of its browser's user interface by considering the introduction of a Microsoft Office-like Ribbon in its Firefox 3.7 release.
The outfit said in planning documents that it might drop the current menu bar in the Firefox UI for version 3.7. The current iteration available for download is 3.5, with 3.6 expected to land very soon.
"Starting with Vista, and continuing with Windows 7, the menu bar is going away. To be replaced with things like the Windows Explorer contextual strip, or the Office Ribbon (now in Paint and Wordpad too)," it said.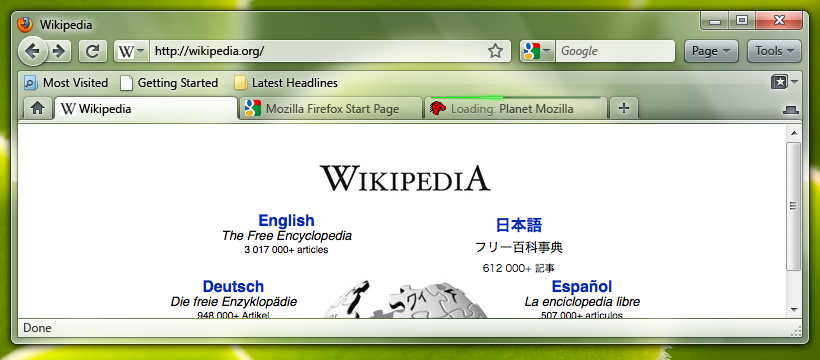 Mozilla also acknowledged that Google's Chrome and Apple's Safari had already solved the problem of handling the functionality of the menu bar once it's been hidden.
"Chrome and Safari (and to a lesser extent IE7 and 8) have solved this by sorting, trimming and collecting the menu bar functionality into two separate buttons," it noted.
"One of these buttons has items that apply to the web page and another to the application itself. Now they don't always agree on which item should go in which menu, but the general principal [sic] is sound. This is a good solution."
The proposed revamp will effectively provide more space for the browser display, said Mozilla.
Microsoft debuted its controversial Ribbon interface that it prefers to dub "Fluent" in Office 2007.
Redmond has continued to implement the function in more recent versions of its document, email, spreadsheet and presentations suite, despite widespread opposition from users pining for Microsoft's UI of yore.
If Mozilla does implement the change in Firefox 3.7 - which is due out in March next year - then it will only apply to Windows Vista and 7 versions of the browser.
"Windows XP would retain the menu bar by default as would Linux and of course Mac," it said.
The plan has been given the thumbs up by Mozilla's UI designers but it still awaits driver approval and, of course, a nod of the head from the Firefox community at large. ®