This article is more than 1 year old
Samsung i5700 launch 'pushed back'
'Breathing space' for i7500, hints retailer
UK mobile phone retailer Dial-a-Phone has announced that a smaller version of Samsung's first Android handset – the Galaxy i7500 – has been delayed until 2010.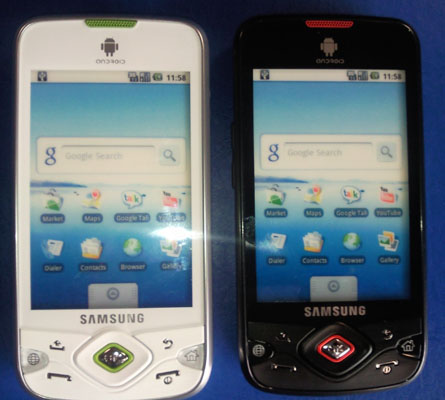 Samsung's pushed pack the i5700's launch until 2010
Many of you will remember that the i7500 suffered several launch setbacks prior to its eventual appearance in O2 stores earlier this month. Now it seems the same may be true of the Galaxy Lite i5700, for which Dial-a-Phone had "high hopes of an October [2009] release".
Admittedly Dial-a-Phone hasn't been informed of Samsung's official reason for pushing back the i5700's release date, but claimed it may have something to do with wanting to give the i7500 "a little bit of breathing space".
In compensation, the retailer has published front and back shots of the i5700 and uncovered the handset's technical specifications.
The i5700 runs on Android, of course, has a 3in touchscreen display, 3G and Wi-Fi connectivity, and a 3.2Mp camera.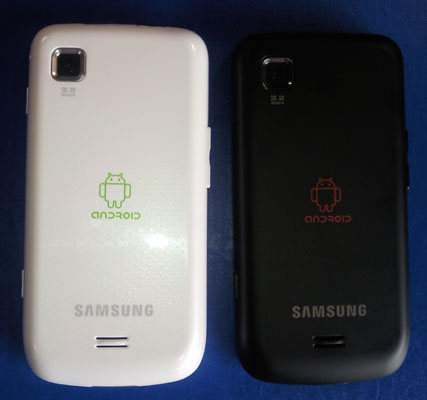 Wi-Fi, 3G and a 3.2Mp camera all feature
Bluetooth 2.0 and a USB port are also both onboard, as is GPS support, a Micro SD memory card slot for cards of up to 32GB and the obligatory 3.5mm headphone jack.
Whenever Samsung decides to launch the Galaxy Lite i5700, the phone will be available in "black and orange" or "white and green" body colour designs. ®