This article is more than 1 year old
HP 3015d mono laser
Fast, reliable but expensive
Review In a printing market awash with colour products, here comes HP with an A4 black-and-white business laser. But far from seeming dull, the LaserJet P3015d serves to remind us of how good HP lasers are – and how much better they can be than much of the flashier competition.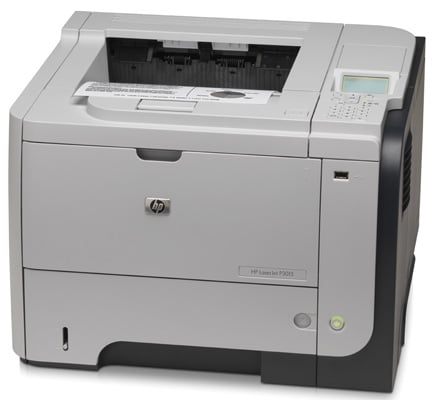 Quality performance: HP's 3015d mono laser printer
Compact in its plain casing, but not particularly small at 316x400x448mm, this 15.9kg printer is well-built and designed to withstand plenty of use. It might look boring but the absence of detail and irregular mouldings should make it easier to find a home for in a cramped office. Thankfully, HP also designed the case to incorporate a pair of cut-ins on either side of the base to make the printer safer to pick up and carry.
The 'd' in the product name indicates that this model supports automatic double-sided (duplex) printing. A 500-sheet paper cassette slots into the front of the unit at the base. The entire cassette fits flush with the main body of the printer: nothing sticks out the back. A paper level indicator at the front warns you when to add more stock.
The front of the case, above the paper cassette, folds down to form a multipurpose input tray with a capacity of 100 sheets. Inevitably, this tray needs to be extended with a combination of hinged and telescopic flaps, which are, altogether, more fragile than the rest of the machine.
We would advise users to fold these back up and close the tray when it is not being used, if only to prevent damage by co-workers breaking the flaps off if they carelessly brush against the unit when walking by. Unlikely though it sounds, we have seen and personally experienced this kind of moronic damage in offices many times.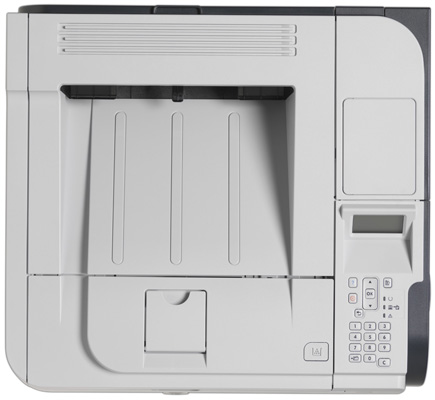 The numeric keypad adds options for navigating the brilliantly intuitive menus
The 500-sheet standard capacity of the main paper cassette caught our attention straight away, since the standard input capacity in most other printers usually starts at 250 sheets. That's fine for home use but runs out much too quickly at work. The P3015d therefore effectively doubles the input capacity of what the market considers the norm.