This article is more than 1 year old
USB 3.0 webcam streams 1080p video
World's first for SuperSpeed USB
Canadian advanced imaging firm Point Grey (PG) has demoed what it has claimed is the world's first USB 3.0-connected webcam able to stream full HD video.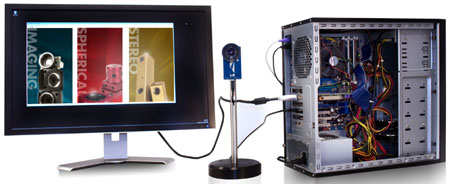 Point Grey's prototype webcam streamed 1080p video over a USB 3.0 connection
Displayed at the ongoing IDF event in San Francisco, PG's webcam streamed uncompressed 1920 x 1080p video - through a Fresco Logic USB 3.0 host controller running on an ASUS P7P55D platform – onto a nearby screen at 60fps.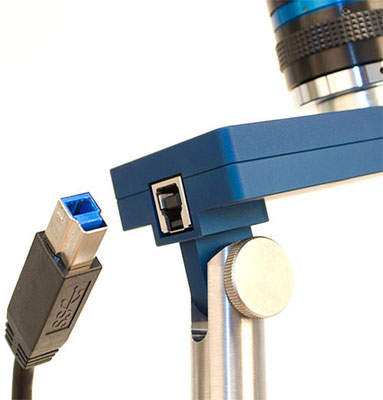 The webcam used a 3Mp Sony image sensor
The prototype camera consists of a 3Mp Sony IMX036 image sensor, which apparently features "high sensitivity, superior colour fidelity, low power and no smear".
USB 3.0 – aka SuperSpeed USB - uses new ports to deliver a bandwidth of up to 5Gb/s - ten times that of USB 2.0. But they're designed to be backwards compatible with full-size USB 1.1 and 2.0 ports.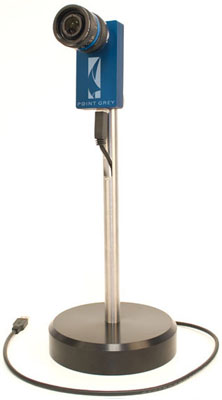 Production plans haven't been confirmed
PG hasn't announced any plans to produce the USB 3.0 webcam on a commercial scale. ®