This article is more than 1 year old
Intel debuts Atom SoC for set-tops
PowerVR graphics built in
IDF Intel has introduced its first Atom-based system-on-a-chip for consumer electronics kit. Formerly known by its codename, 'Sodaville', the part is officially called the Atom Processor CE4100.
The 45nm chip's Atom core is joined by 2D/3D engine, video encoding and decoding, a display controller, Gigabit Ethernet, a Nand Flash controller for storage, two USB 2.0 hosts and two 3Gb/s Sata controllers, and a two-channel 800MHz DDR 2/1333MHz DDR 3 memory controller.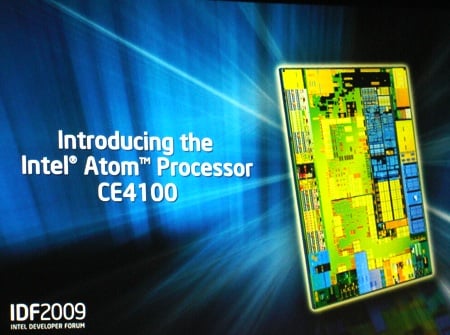 Intel's CE4100: Atom and PowerVR on board
All that makes it capable of pumping out two 60f/s 1080p HD pictures and can capture 60f/s 1080p uncompressed.
Intel said the CE4100 is driver compatible with the chip's predecessor, the Pentium M-based CE3100, but with greater integration the CE4100 will mean the boxes its built into will have a lower bill of materials (BoM) than before.
The CE400's Atom core has 512KB of L2 and runs at up to 1.2GHz. Variants run the graphics core at 200MHz or 400MHz. Either way, the chip consumes 7-9W of power.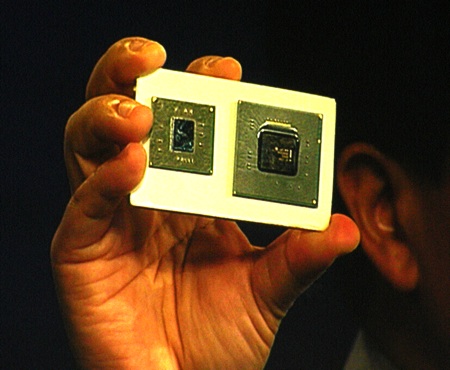 Does my BoM look big in this?
The graphics core is a PowerVR SGX535.
Intel also announced a reference design set-top box to help developers create their own hardware. ®