This article is more than 1 year old
ALK CoPilot Live 8
Mobile phone satnav done right
Android App Review With the launch of HTC's Hero, and with other Android phones from the likes of Samsung looming on the horizon, it seems the perfect time to take a gander at ALK's CoPilot Live 8 satnav software, which is now available for Android and the iPhone.
Despite costing just over £25, CoPilot has all the features that you'd expect from a modern satnav. Mode of travel can be set to either car, bike, motorbike, RV – which presumably will take you across someone's lawn in case of a traffic jam - or foot, while the maps can be viewed in either 3D or 2D. You also get a feature called ClearTurn which displays "realistic" 3D representations of motorway junctions.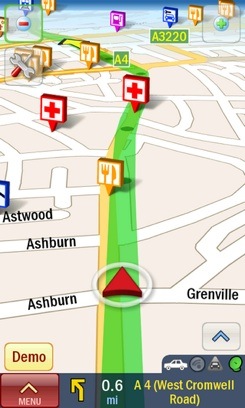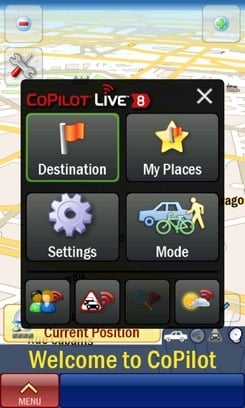 ALK's CoPilot for Android: good feature set, good UI
Finding a location is straightforward and can be done be keying in an address, a post code, co-ordinates, points of interest, geotagged photographs or by manually selecting a point on the map. The postcode finder is particularly easy to use and comprehensive.
The bundled maps include the position of all know speed cameras and you can alter the distance at which you're warned about them. The extent to which you can exceed the speed limit before being warned is also adjustable – or you can just the turn the function off.
Running CoPilot on a HTC Hero, the UI was slick and responsive, and the maps and vocal guidance easy to follow. Route calculation was commendably brisk, especially the recalculations that took place when we deliberately tried to confuse the system. If the routing system isn't as smart on paper as the latest from the likes of TomTom it does the job.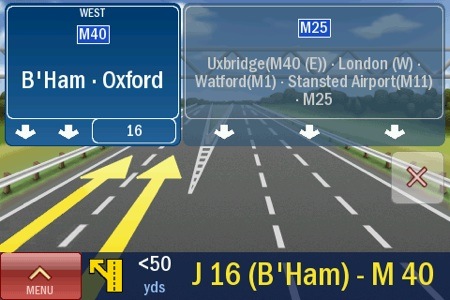 Tells you what lane to use on motorways
The maps swap promptly between portrait and landscape when you tilt the phone over, and the system has a handy 'hide' feature which gives you access to your phone's other functions without having to quit CoPilot.
The established Windows Mobile version of CoPilot offers users live traffic updates and live fuel price data, and ALK tell us that both these features will make it to the Android version later this year at the cost of a £20-a-year subscription.
Other free 'live' features include Local Search which pulls information from Microsoft's Live Search system to find your nearest coffee shop or ATM, Live Weather and Live Link, which lets you see the position of other CoPilot users you have set up as 'friends'. As a final bonus, ALK give you a choice of six free voices.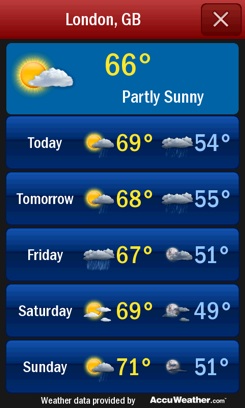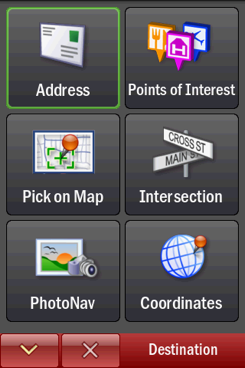 Some, but not all, of ALK's Live services are included
There is one slight hitch if you are using CoPilot on an Android handset which is also running HTC's TouchFlo interface. Exit from CoPilot and try to use the touchscreen immediately afterwards and TouchFlo will crash and lock up the screen.
It only took a few minutes for our Hero to realise something was amiss and ask us to force quit TouchFlo and re-start it – but not the phone itself – so it's not the end of the world. You can avoid this bother by simply putting the phone onto standby when you quit CoPilot then unlocking it a few moments later. Another minor irritant is the virtual keyboard which is laid out alphabetically rather than in Qwerty format.
Verdict
Twenty-five quid is good value for a fully functioning satnav system for a phone. The essential navigation part of the package does everything that 99 per cent of users are ever likely to require, while the various 'Live' features are a handy addition. ®

ALK CoPilot Live 8
The first satnav system to make it onto Android does a fine job of getting you from A-to-B and represents excellent value for money.
Price:
£26 (single-country map) £60 (Europe map pack) RRP