A near-perfect replica of the Batmobile has been caught on video, while parked on a street in Stockholm.
Can't see the video? Download Flash Player from Adobe.com
The car is rumoured to have taken over 20,000 hours to build and to have cost around $1m (£621,000/€683,000), with the black Batmobile shell thought to be welded onto the body of a 1973 Lincoln Continental.
We can't confirm if the car actually works, sadly, because the video doesn't show it moving. Reports have claimed that two on-board engines provide up to 1000 horsepower, which we find a little hard to believe.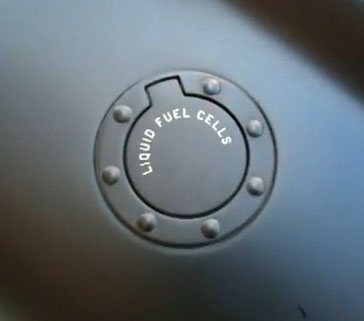 Unleaded? Pah!
However, given that the fuel cap reminds drivers that the vehicle only accepts liquid fuel cells, perhaps the lucky driver would be able to drive from the Batcave and into the heart of Gotham City in record time.
The Batmobile is also said to include a DVD player, voice recognition, height adjustment – which we assume refers to the seats - and reversing cameras.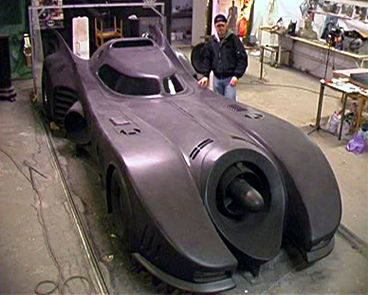 The Batmobile during development
Credit: SuperHeroHype
We seriously doubt the on-board machine gun claim, though... ®