This article is more than 1 year old
Google lobs coder's Microsoft badge into rubbish bin
You are not an MVP
Google isn't opposed to hiring a Microsoft Most Valued Professional. But that doesn't mean he can keep his Redmond-happy title.
In 2003, British developer Jon Skeet was awarded Microsoft MVP status, Redmond's way of recognizing "outstanding members" of its "technical communities." And Microsoft renewed Skeet's MVP status every year for the next five years. But now he works for Google. And Google has spoken.
"It's with some sadness that I have to announce that as of the start of October, I'm no longer a Microsoft MVP," the UK-based developer recently wrote on his personal blog. "As renewal time came round again, I asked my employer whether it was okay for me to renew, and was advised not to do so. As a result, while I enjoyed being awarded as an MVP, I've asked not to be considered for renewal this year."
Skeet is the proud author of a tome devoted entirely to a Microsoft programming language, C# in Depth, and according to his Amazon author profile he has spent "a great amount of time in the C# community answering questions in newsgroups as well as writing articles on the most misunderstood aspects of C# and .NET."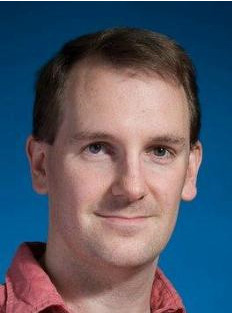 Google developer Microsoft MVP Jon Skeet
Despite Google's, um, advice, Skeet will continue to play the part of C# guru. "This doesn't mean I'm turning my back on that side of software development, of course. I'm still going to be an active member of the C# community," he writes. "I'm still going to blog here about whatever interesting and wacky topics crop up." And he'll continue to work on a second edition of C# in Depth. But his official Microsoft moniker has vanished.
In Microsoft's words, MVPs "actively share their high-quality, real-world technical expertise with the community and with Microsoft." But they don't actually work for the company, and they're not paid - though they do receive a "small set of services and other benefits" through the program. Asked if MVPs are privy to confidential company info, Microsoft tells us that they do sign a non-disclosure agreement preventing them from revealing such info. And when we asked if it had any problem with a Google employee keeping MVP status, Redmond said "No. Microsoft MVPs are third-party experts awarded for their individual contributions to Microsoft communities. They work for many companies in a number of different industries around the world."
There remains the possibility that Google has some sort of legal reason to advise-away Skeet's MVP award - neither Skeet nor Google has responded to requests for comment - but he spent well over a year as a Google employee/Microsoft MVP. Skeet was hired by the Mountain View Chocolate Factory in April 2008, which would seem to indicate that his MVP status came up for renewal once before while he was at Google - and that it was indeed renewed.
In any event, killing the poor man's Redmond-happy title isn't a very Googly thing to do. Except that it is. ®
Bootnote
A tip of the hat to Kevin for the tip.
Update: This story has been updated to better describe the MVP designation.