This article is more than 1 year old
Samsung GT-M8910 Pixon 12 cameraphone
The world's first 12Mp phonecam, apparently
Review As digital camera manufacturers start to concentrate on quality rather than megapixels – reducing the count of the latter while enhancing the former – mobile phone makers still appear caught in the vortex of more-means-better. A case in point is the Samsung GT-M8910 Pixon 12, the first handset with a 12Mp camera – should we be impressed?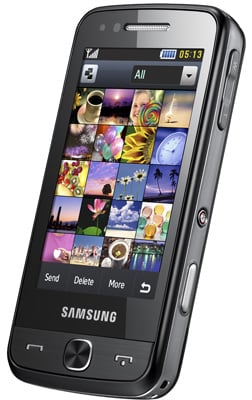 Photo call: Samsung's GT-M8910 Pixon 12
Well, actually, it isn't just about the megapixels for Samsung either. Yes 12Mp breaks new ground, but the feature set here is actually quite rounded in terms of what a mobile phone can offer, and you might be tempted even without taking the numbers game into account.
For example, the Pixon 12 has a Xenon flash. Hardly groundbreaking in itself but it does mean you get a better chance of producing good shots indoors in low light conditions. Furthermore, it has a separate light for video shooting.
The lens is covered, and when you press a right side mounted button it shoots off and the camera software launches. Both processes happen quickly enough for you to stand a chance of a quick point and shoot. A separate button handles focus and shooting, and it has a very positive action.
A Smart Auto mode adjusts camera settings according to conditions, giving you the best chance of getting a good shot. It worked quite well during testing. The bowl of fruit, for example, is a brighter, more vibrant image when shot using Smart Auto than it is on settings we chose as best for this scene.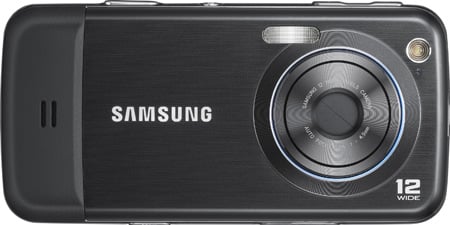 Like most compact cameras, the lens is protected when not in use
The camera boosts a lens equivalent to 28mm on a 35mm camera. It's a decent wide-angle choice and means you can get more in a shot. In use, we certainly noticed how much more was in the frame than we'd normally expect from a phone.