This article is more than 1 year old
Debian to harness FreeBSD with kernel port
Squeezing into your appliances
The Debian Project is planning a FreeBSD kernel of its disto that'll help fine tune its Linux for web sites and critical network-based deployments.
Project members said Wednesday the next version of Debian, called Squeeze, will see a port to the FreeBSD kernel - the first time Debian has been put on FreeBSD.
The port, called kFreeBSD, will target AMD64/Intel EM64T and i386 processor architectures and receive top billing in Debian's development efforts.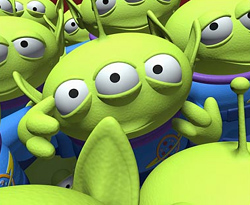 Debian Squeeze: I'z in ur router directin' ur traffic
Project leaders said in statement: "Severe bugs on these architectures will be considered release critical the same way as bugs on other architectures like armel or i386 are. If a particular package does not build or work properly on such an architecture this problem is considered release-critical."
FreeBSD is known for a number of advanced networking, performance, security features, and its ability to support large numbers of simultaneous users. It's used widely on mail and web appliances, time servers, routers, storage devices and wireless access points.
According to the FreeBSD site: "FreeBSD makes an ideal internet or intranet server. It provides robust network services under the heaviest loads and uses memory efficiently to maintain good response times for thousands of simultaneous user processes."
Debian said the FreeBSD port would provide broader choice of kernels and features, such as the OpenBSD Packet Filter and support for Network Driver Interface Specification (NDIS) drivers in the mainline kernel.
The OpenBSD packet filter helps normalize and condition TCP/IP traffic, with bandwidth control and packet prioritization. NDIS, meanwhile, hides the underlying complexity of the NIC hardware and provides an interface for level 3 network protocol drivers and the hardware level MAC drivers. ®